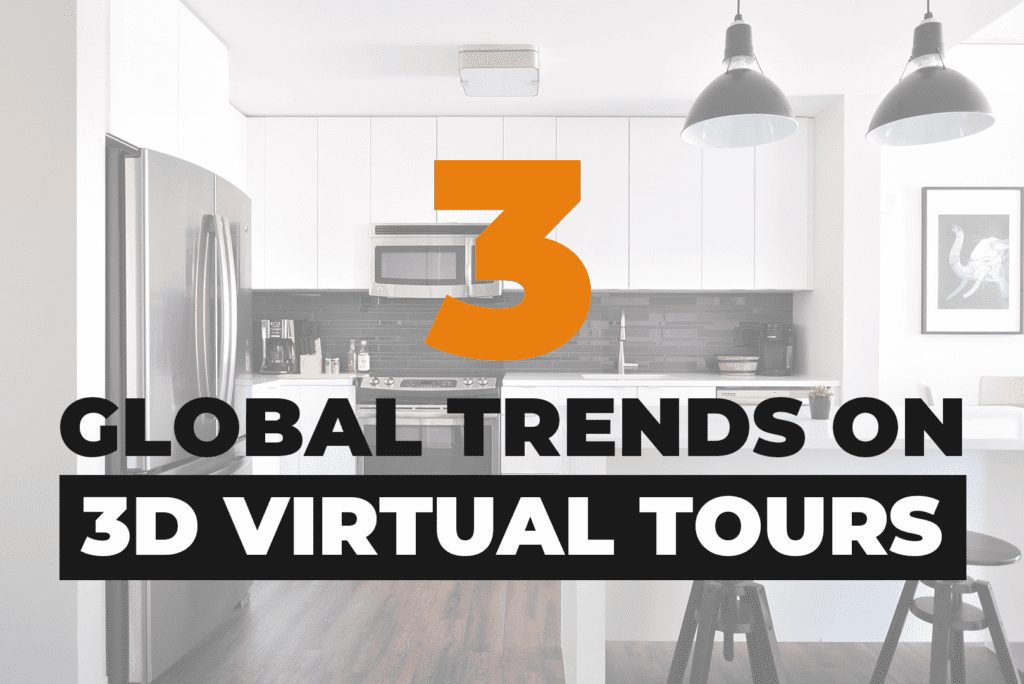 As global industries become bigger and advanced, the problems that they encounter become much complicated too. But technology catches on quickly and deliver creative solutions while boosting businesses at the same time.
3D virtual tours, for one, are now widely used in many industries around the globe. 3D touring technologies are no longer just used to enhance property listings. It has actually started tapping into other related industries like engineering, construction, as well as automotive, healthcare, and many more. Having said that, learn more about these global trends on 3D virtual tours and be up to date.
Redefining The Renovation Process
Renovations can sometimes be more challenging than building a property from scratch. So whether it's a new business move or residential property upgrade, renovations may not only take a while to finish but marketing it can be difficult too. But not with virtual tours.
It would be a waste of time and money to wait for it to be finished before an agent can start marketing it to prospective buyers, right?
What a real estate agency can do instead is to go ahead and put it on the market as a pre-sale renovation. They can then use an artist's impression through 3D rendered images to showcase what the finished renovated property would look like. This will build up interest and inquiries from prospective clients as well as eliminate the usual apprehension that buyers have when it comes to properties under renovation. They're often worried they won't like the finished product, which is why they avoid it. But 3D rendering answers that question in their mind as it can show them what the property could potentially look like.
Flipping Houses On A Global Scale
Most people would prefer to build and design their house according to their preferences if they can. But doing that from the ground up can be expensive, flipping houses on the other hand can be an affordable option for that.
House flipping professionals have taken the rise in its popularity and now use virtual tours to market their properties domestically as well as internationally. Because they realize that there are people from other countries looking into more affordable options for buying a property, they've utilized 3d virtual tours to better reach those prospective clients.
They're no longer limited to local clients who can personally visit the site. Interested buyers located elsewhere can also check the property out with the help of virtual tours. Nowadays, as long as a client has access to a computer or even a mobile phone and internet, touring a property can be done anytime and anywhere. This brings the house flipping business on a global scale which as a result can boost profit and success. Similarly, real estate investors are able to scale their house flipping business from a local to national scale by viewing and purchasing flip-worthy properties (and, thus, working with agents) that are out of state.
Showcasing The Project's Possibilities To A Client
3D virtual tours can bring a project to life even if it's actually still in development. Clients then can see and interact with a development project before it's even finished which helps them visualize things better.
Put yourself in a client's shoes or a project manager of a construction business. If you're being shown a 2D drawing of a property on one hand and then a 3D model on the other, which one will you choose? The natural answer would probably lean toward the 3D model as the images are more vivid and realistic which helps you feel more attached to it. It's easier to see how the project is going to look like once finished, the higher the chance you'd get a yes. Clients like seeing a finished work to feel compelled to give a go-ahead.
This is why commercial and even residential real estate is really taking full advantage of what virtual tours can do in terms of marketing properties not only in listings but more so on pre-buildout or in-construction properties.
Anyone who runs a business utilizing a physical space can greatly benefit from offering a 3D virtual experience. By incorporating 3D virtual tours into any business model, it creates an increased interest and engagement among its consumers. It provides a convenient yet interactive way for customers to learn more about what is being offered, thereby improving brand awareness and customer engagement. While embedding 3D tours on the website can boost internet presence and local listing. But why choose Matterport to create it for your business?
Matterport technology can create realistic, interactive, and fully immersive virtual experiences through its three-dimensional camera system. It's also convenient to use because it can do everything from capturing images, collecting measurements, to processing data to create, edit, and share a 3D rendering of spaces.
There are other technologies that companies use to create virtual tours, but Matterport is one of the best. While different technology offers different unique features, Matterport remains to be superior because it has a good combination of qualities. These qualities will prove to be highly beneficial to your business once you've seen finished Matterport 3D renderings of spaces.