Imagine exploring Australia's vibrant coffee culture or attending a major event in Melbourne, all from the comfort of your own home. Matterport's immersive 3D virtual tours make it possible, revolutionising industries such as real estate, retail, and education. Let's dive into how Matterport is transforming the way we experience spaces in Australia.
Short Summary
Matterport is revolutionising digital twins in Australia by providing immersive 3D experiences to various industries with Matterport providers like SmartView Media.
Its all-in-one platform and Pro 3 Camera provide comprehensive tools for capturing, editing, and sharing any space.
It also offers integrations with Autodesk Construction Cloud to access spatial data and APIs for creating more accurate experiences.
Matterport: Revolutionising Digital Twins in Australia
The Matterport Pro 3 Camera: Pioneering 3D Virtual Tours.
Matterport, a leading technology company, specialises in creating immersive 3D virtual tours and immersive digital twins everywhere. In Australia, Matterport's innovative approach is significantly impacting various industries, including real estate, retail, and education, by transforming physical space into immersive 3D experiences. Imagine a business being able to showcase a co-working space online, providing potential clients with a convenient and realistic representation of the property. That's the power of Matterport.
From Melbourne to Sydney, Matterport's digital twins are transforming the way businesses operate, offering numerous benefits such as accessibility on any internet-connected device, user-friendliness, and precision up to 1%. Now let's take a closer look at how Matterport is revolutionising specific industries in Australia.
Real Estate Industry
In the real estate sector, professionals are leveraging SmartView Media to generate Matterport virtual property tours, optimising inspections and increasing appeal to potential buyers, including university students searching for accommodation. Matterport's 3D virtual tours provide a convenient solution for real estate inspections, allowing potential buyers to explore properties remotely and efficiently.
By offering immersive and interactive property tours, Matterport has become an essential tool for real estate businesses in Australia. The technology not only simplifies inspections, but also draws in potential buyers, positively impacting the property industry's overall experience.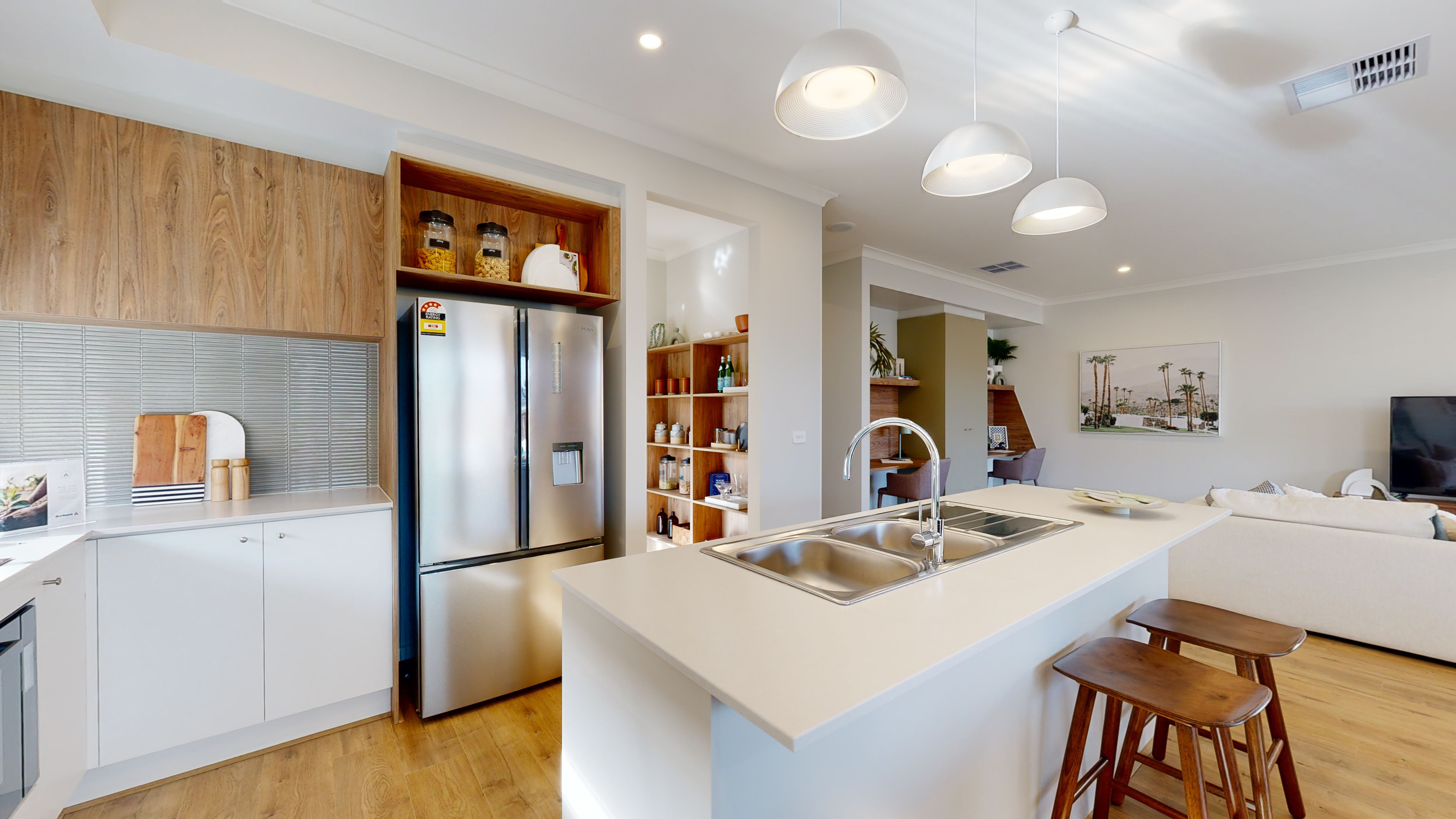 Experience properties like never before with Matterport's 3D tours.
Retail Sector
Matterport is also making waves in the retail industry by providing customers with an interactive online experience, enhancing their overall shopping journey. Retail businesses in Australia benefit from Matterport providers like SmartView Media, which allow them to:
Display their locations and products in a realistic and interactive atmosphere
Achieve faster time to market
Improve documentation and alignment
Manage visual assets and inventory more efficiently
Conduct faster employee training
This immersive approach offers numerous advantages for retail businesses, including valuable industry experience, driven by several factors.
With contact-free and COVID-friendly product showcasing, Matterport enables retail businesses to provide a comprehensive 360-degree view for customers, driving more traffic to their stores and maximising exposure for listings. The result? Quicker sales and higher prices.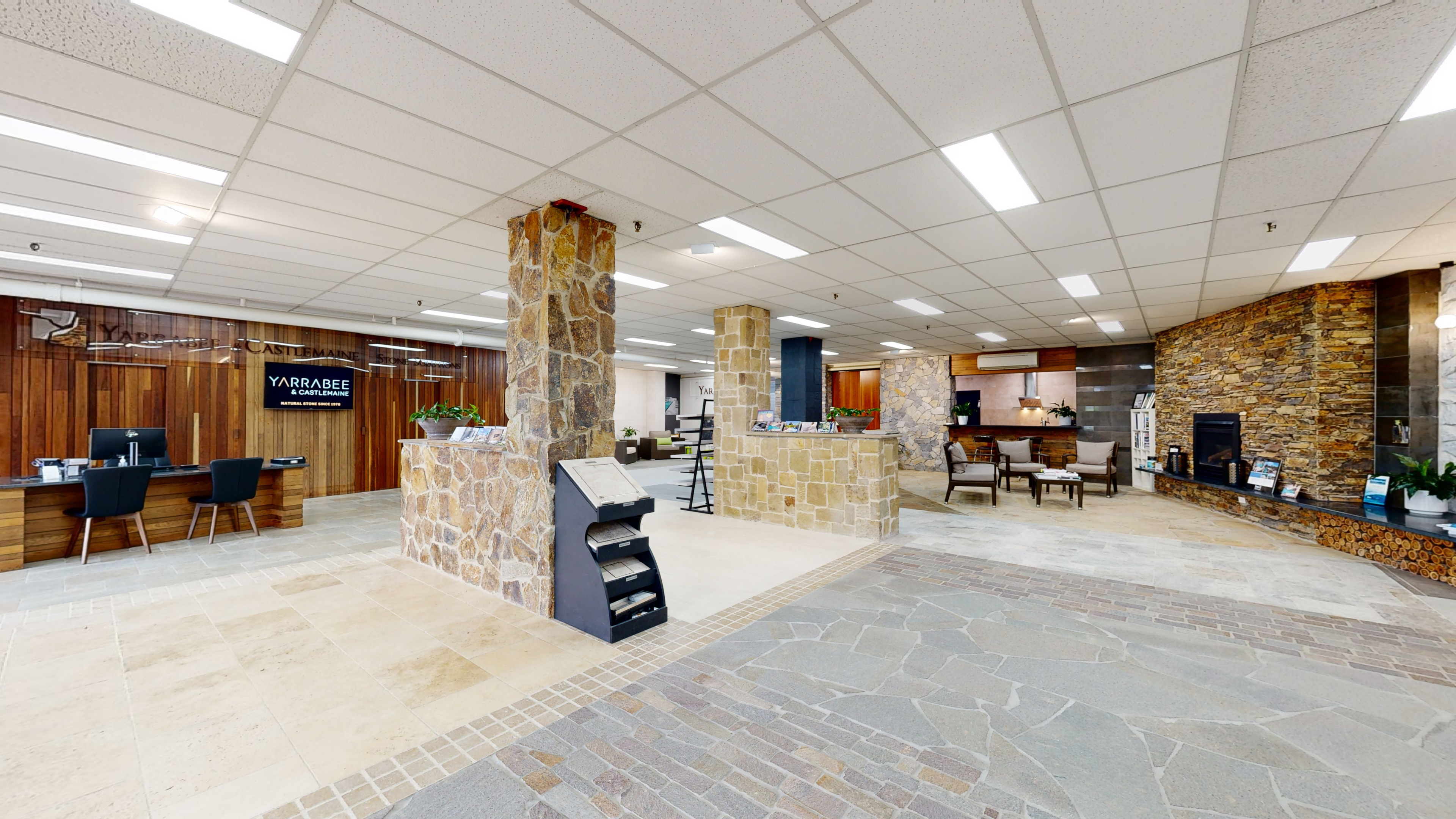 Revolutionising retail: Dive into a 3D shopping experience.
Education Institutions
Within educational institutions, SmartView Media is utilised to provide Matterport virtual tours of their facilities, attracting prospective students and parents. These virtual inspections and VR tours offer an accurate representation of the school or college, increasing outreach, accessibility, and engagement with the fully immersive and interactive experience.
Matterport's 3D virtual tours are easily viewable on any internet-connected device and are user-friendly, making them an invaluable tool for educational institutions in Australia. By providing the world with a realistic glimpse into their facilities, these institutions can showcase their offerings and attract students from around the world.
Capture Your Space with Matterport's All-in-One Platform
Matterport's all-in-one platform is a comprehensive solution that enables the transformation of real-life spaces into immersive digital twin models. It consists of the Pro 3 Camera, mobile apps, and a media solution for creating 3D tours, photos, and floorplans. With these tools at their disposal, users can capture, edit, and share 3D models of their spaces with ease.
The platform's versatility makes it suitable for various settings, from residential to commercial, allowing users to create accurate and detailed virtual tours of their spaces. Now let's dive into the specific components of Matterport's all-in-one platform.
Matterport Pro 3 Camera
The new Matterport Pro 3 Camera is a 3D LiDAR camera designed to rapidly scan both indoor and outdoor spaces. It offers high-resolution reality capture, impressive accuracy, and the fastest scanning speed available, making it the ideal tool for creating detailed immersive digital twins together.
With the Pro 3 Camera, SmartView Media can capture high-resolution imagery and precise measurements, ensuring that the immersive digital twins are as accurate as possible. This level of detail is crucial for industries such as real estate, retail, and education, where potential clients, customers, and students rely on accurate representations of physical spaces.
Mobile Apps and Capture Services
Matterport's mobile apps and capture services assist SmartView Media with a convenient and flexible way to capture any space in 3D. These tools offer automated 3D scanning, cloud-based management, and integration with Autodesk Construction Cloud, making it easy for users to create immersive 3D experiences.
Taking advantage of Matterport's mobile apps SmartView Media can quickly and effortlessly capture any space in 3D. With access to spatial data and information, they can create immersive experiences, such as virtual tours, to showcase properties, events, and other locations.
Cloud-Based Management
Matterport's cloud-based management platform enables users to:
Store, manage, and share their 3D models with ease
Provide a secure and efficient experience for storing and managing 3D models
Quickly and conveniently access and collaborate on their models
By utilising Matterport's cloud-based management system, SmartView Media can edit, share, and collaborate on 3D models from any location, making it an invaluable tool for businesses, companies and individuals alike. This platform ensures that users have a secure and convenient way to store, manage, and share their 3D models, no matter where they are.
Melbourne's Coffee Culture and Major Events through Matterport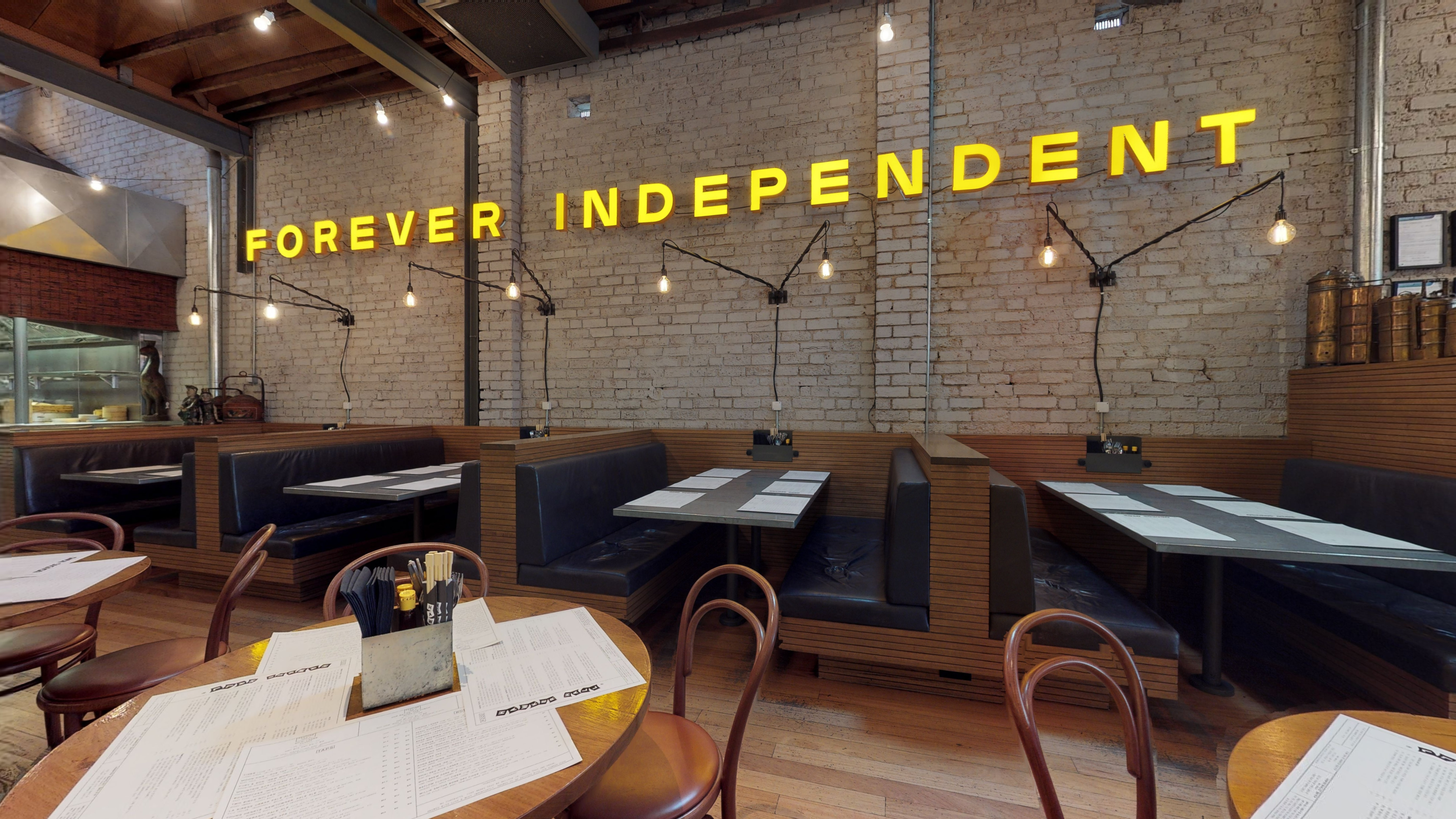 Melbourne's Coffee Culture: A blend of tradition and innovation.
Through Matterport virtual tours, users can experience Melbourne's renowned coffee culture and major events without ever leaving their homes. The city's coffee culture is highly acclaimed for its:
Superior quality
Diverse selection
Traditional Italian-style espresso
Specialty coffee blends
These options are available for everyone to enjoy.
Melbourne also hosts a plethora of major events, such as the Melbourne International Film Festival, the Melbourne International Comedy Festival, and the Melbourne Fringe Festival. These events, along with the city's vibrant coffee culture, can be explored through immersive Matterport virtual tours, providing an engaging and interactive experience for users.
St Kilda Cafes
Matterport's virtual tours allow visitors to experience the unique atmosphere and offerings of St Kilda's cafes from the comfort of their own homes and offices. St Kilda is home to a variety of cafes and shops, including:
Fitzrovia
Cowderoy's Dairy
Sister of Soul
Galleon Cafe
Garage Espresso
Hannah
Harper's Kitchen
Each cafe in St Kilda offers a distinct atmosphere and a wide selection of items, ranging from specialty coffee to delectable cuisine. With Matterport virtual tours, users can virtually visit these cafes and get a virtual taste of the unique coffee culture and food that Melbourne and St Kilda have to offer.
Festivals and Exhibitions
Matterport's 3D tours can extend the reach and viewership of festivals and exhibitions by providing an online experience, enabling people from all over the world to experience these events without having to travel to the physical location. Some of the festivals and exhibitions in Melbourne include:
Melbourne Cup Carnival
Melbourne International Comedy Festival
Moomba Festival
Melbourne New Year's Eve
Melbourne Chinese New Year
Affordable Art Fair Melbourne
By using Matterport's 3D tours for festivals and exhibitions, organisers can:
Boost engagement and extend their reach
Allow individuals to experience the event from the convenience of their own homes
Create a more immersive and interactive experience
This technology makes it an invaluable tool for event organisers and attendees alike.
Integrations and APIs: Expanding Matterport's Capabilities
Matterport's integrations and APIs provide businesses with access to valuable spatial data and facilitate project collaboration. By integrating with platforms like Autodesk Construction Cloud, Matterport enhances its capabilities, allowing users to connect and streamline project communication and collaboration through the use of digital twins.
Through its APIs, Matterport offers access to the most comprehensive digital library of spatial data and information, enabling businesses to take advantage of this valuable resource. This data can be employed to construct immersive 3D experiences, like virtual tours, to exhibit properties, events, and other locations.
Autodesk Construction Cloud
Autodesk Construction Cloud is a platform that connects workflows, teams, and data to reduce risk, optimise efficiency, and maximise profits at every stage of construction. By integrating with Autodesk Construction Cloud, Matterport's digital twins can facilitate project collaboration and communication, streamlining the construction process and improving overall efficiency.
This integration empowers businesses to leverage and benefit from the powerful combination of Matterport's immersive 3D experiences and Autodesk's construction and engineering and management tools, resulting in more effective project management and better results for clients and stakeholders.
Access to Spatial Data and Information
Matterport's APIs offer access to the largest digital library of spatial data and information, giving businesses the opportunity to leverage this valuable resource. Spatial data refers to any type of data associated with a specific geographical location or area, such as the shape, location, and attributes of features and boundaries like buildings, land parcels, natural features, and street addresses.
By utilising Matterport's APIs, businesses can tap into this wealth of spatial data to create immersive 3D experiences, such as virtual tours, for properties, events, offices and other locations. This access to spatial data and information empowers businesses to:
Provide more accurate and engaging experiences for their clients and customers
Enhance their marketing efforts by showcasing properties and events in a more interactive and immersive way
Improve the decision-making process for potential buyers or renters by allowing them to virtually explore a property before visiting in person
Summary
Matterport is revolutionising industries in Australia by creating immersive 3D experiences and digital twins for real estate, retail, and education, as well as offering virtual tours of Melbourne's coffee culture and major events. With its all-in-one platform, integrations, and APIs, Matterport empowers businesses to access valuable spatial data and streamline project collaboration. Experience the future of immersive experiences with Matterport virtual tours in Australia. SmartView Media is a leading provider of Matterport tours in Melbourne and are dedicated to providing a high quality product.
Frequently Asked Questions
What does Matterport do?
Matterport is an all-in-one platform that enables anyone to turn a physical space into an immersive and accurate digital twin, which can be used for design, build, operate, promote, and understand any type of space. This platform has become the standard for 3D space capture.
SmartView Media can quickly and easily capture a space in 3D, creating a digital twin that can be used for a variety of purposes. With Matterport, SmartView Media can create virtual tours, measure spaces, and even create 3D models for use in augmented reality and virtual reality applications.
Why is Matterport so expensive?
Matterport is expensive due to its 3D technology, which provides a variety of business benefits such as measuring items in a space and creating accurate floor plans.
These benefits make Matterport a great choice for businesses that need to accurately measure and document space. It can also be used to create virtual tours, allowing potential customers to explore a space without having to be physically present.
What is the advantage of Matterport & SmartView Media?
Using Matterport, SmartView Media enables quick scanning and accurate 3D modelling of both the interior and exterior of a building. Its dimensional accuracy and ability to highlight noteworthy elements with tags makes it an invaluable tool for planning and estimating purposes.
It is a powerful tool that can be used to create detailed 3D models of buildings, which can be used for a variety of purposes, such as planning, estimating, and visualising.
Why is Melbourne so famous?
Melbourne is renowned for its liveability, sporting events, street art, coffee culture and stunning bayside location, making it a city centre of endless possibilities and exploration for all.
From its vibrant laneways to its bustling beaches, Melbourne is a city that offers something for everyone. Whether you're looking for a night out on the town or a relaxing day in the park, Melbourne has something for you.
The city is great.
Where to go from here
If you're looking to have a location captured using Matterport then reach out to the team at SmartView Media. We're a leading provider of Matterport Tours in Victoria and have been capturing Matterport tours Australia-wide since 2016.