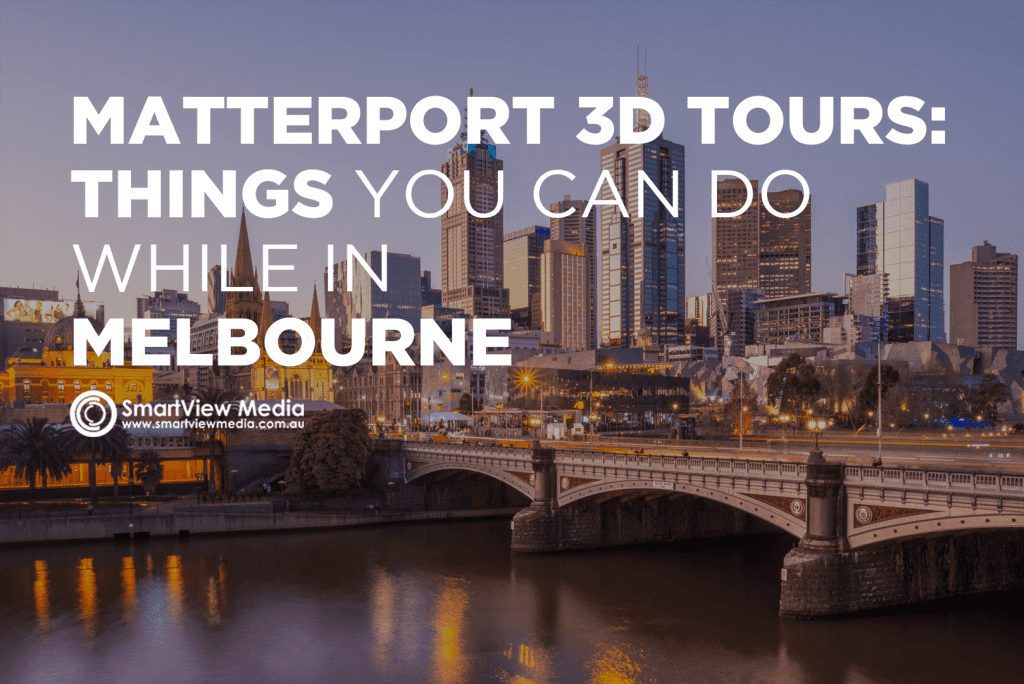 Australia has a lot more to offer aside from the Sydney Harbor Bridge and Opera House. So while you're there might as well pop into Melbourne too and be immersed into their hip, dynamic metropolis and exciting inner-city neighbourhoods! Dig in and explore the best things to do in Melbourne!
Take A 3D Virtual Tour Of Victoria
Travel restrictions may have been easing up a bit recently but if you're still a little hesitant about going, you can always enjoy Melbourne at the comfort of your own home! It's all thanks to technology. You can now see popular tourist attractions around Melbourne, Australia thanks to 3D Virtual Tours that allow you to indulge your wanderlust without setting a foot outside your home.
Matterport is the leading software in creating any form of virtual reality and popular among real estate professionals as well as the tourism industry. It facilitates the creation, customization, and publishing of 3D virtual tours. This allows the users to explore amazing tourist locations like Victoria at their leisure and accessible through their phones or web browsers. So you can really enjoy the tour as if you're actually there in person.
Visit Flinders Street Station And Federation Square
Already on the plane to Melbourne? Well then better visit this picturesque spot in Melbourne that you usually only see on postcards and tourist brochures! You'll soon realize how much better it is to see in the flesh. Australia's busiest railway station, small shopping areas with tasty food options, and the Federation Square across the road to feast your eyes on its unique and fascinating architectural design. Here's a virtual tour of it to get a taste of what you're about to see when you land.
Relax In The Botanic Garden
Feel like breathing in a bit of nature and calm after a busy day? At walking distance from the city centre, the Botanic Garden offers peace and greenery if you get a bit overwhelmed by the urban hustle and bustle. It houses 8, 500 plant species, giving the garden its colourful and gorgeous landscape which you surely won't get tired of looking at.
Fill Your Stomach With A Gourmet Greek Dinner
After filling your eyes, time to satisfy your growling stomach. Melbourne has the largest Greek population of any city outside of Athens which comes as no surprise that you'll find Greek cuisine of a standard you'd only expect in Greece. Give the Greek Precinct a visit and your tummy won't be disappointed.
Learn About Victoria's Convict Past At Old Melbourne Gaol
Time for some history dive at the Old Melbourne Gaol. This is a museum that operated as a prison from its opening in 1842 to 1929. So aside from seeing a glimpse of what it's like as a prisoner in the 1800s, you also get to see an impressive range of artifacts that allows many visitors to visualize a lot of stories that come with them.
See Penguins At St Kilda And Other Exotic Animals At Werribee Open Range Open Zoo
A visit to Australia won't be enough without spending some time with wildlife animals. Enjoy an African-themed safari-style zoo at the Werribee Open Range Open Zoo and see a variety of exotic animals up close.
You can also get a closer look at a colony of the St little penguins at the gorgeous beach of St Kilda where famous Victorian beach houses and a pier are also located. Just make sure you observe caution and respect when visiting them.
Go To The Dandenong Ranges
For those who feel like taking the adventure up notch,  Dandenong Range is perfect for that. This mountain range is very popular with cyclists, hikers, bird-watchers and just nature lovers in general. You'll find many lovely little towns within the range, fantastic farm-gate produce, and the famous Puffing Billy steam train.
Wind Down Drinking The Best Coffee
After all the walking and exploring, what better way to chill than having a cup of the best coffee in Melbourne? According to Yelp, you'll find the best coffee in Melbourne at Patricia on Little Bourke Street. But even as you stroll along the laneways of the city, you probably won't find a bad cup of coffee. The city considers itself as a world leader in coffee and café culture. Even London cafes advertise that they have Melbourne baristas because their coffee is that good. Your caffeine fix is in good hands and probably more!