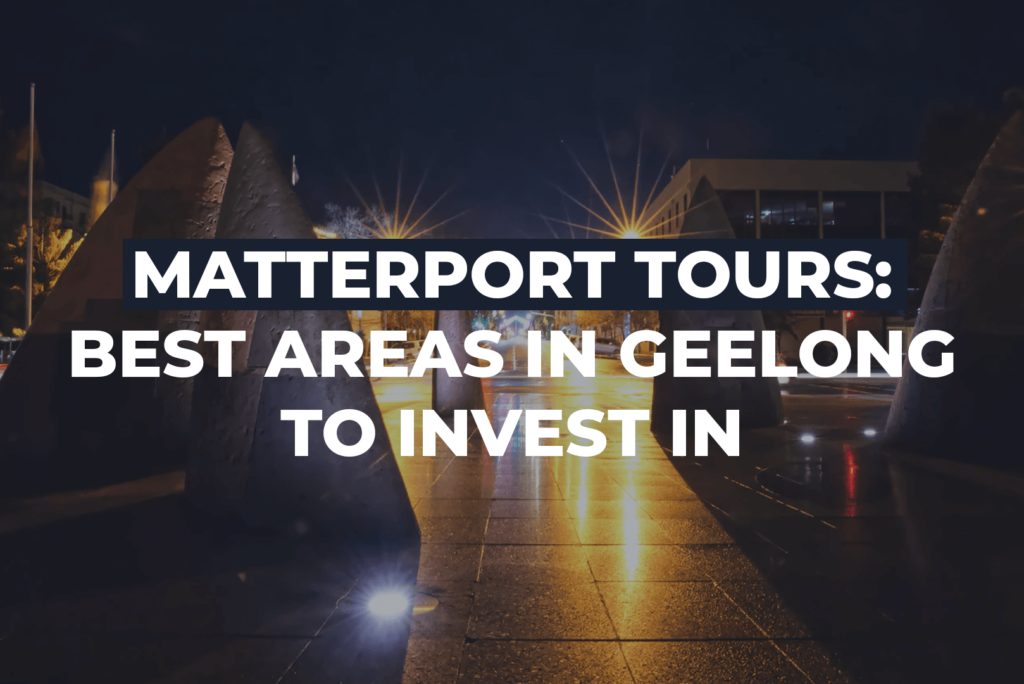 Just an hour from Melbourne in Geelong which is one of the fastest-growing regional cities in Australia. Being a large waterfront regional city, it's natural the suburbs surrounding it are an excellent area for those looking to buy a house or even to invest in real estate. The view alone is an obvious reason, but add that to the significant infrastructure projects in place and planned for the future and excellent transport connections to Melbourne, you've got Geelong as a city set to continuously grow along with other cities in Victoria. 
Moreover, with busy retail and food scene, excellent private and public schools, job opportunities in a lot of different industries, medical facilities and hospitals, art and culture, close proximity to beautiful beaches, and of course, the elephant in the room, way less traffic compared to Melbourne, it is only to be expected that Geelong would do well. And as a result, the value of real estate around the area, both residential and commercial, increased which means investing in them would be a very smart move. So whether it's the view, or less traffic, or the booming economy of the city, if you're looking for good areas to invest in, Geelong is a worthy option. 
Evidence of the Geelong market doing well, as the economy slowly recovers, aside, commercial real estate is just a good place to invest in. You just have to do your due diligence to understand the business you're trying to penetrate and know where it's best to start. If you have needs or preferences that have become non-negotiables for you because of the current situation, better to check out listings with Matterport 3D virtual tours first. This way you can find out right away if any of those properties fit the specifications that you want. These virtual tours provide realistic virtual environments along with all the information regarding the property, so you can rest assured that it will feel like you're visiting the properties in person. 
Here are some of the most affordable areas now and exhibits the best growth suburbs in Geelong. 
Lara
Lara is a lovely place to live, especially if you have a car and don't mind driving everywhere. The area has that 'country town' atmosphere that is perfect for starting a family and raising kids. But at the same time, it's also close to establishments like Geelong Hospital as well as a major hospital like Westgate Bridge in Melbourne which is only 30 min away. Corio Shopping Centre is only 10 min away and even less than that to the homemaker centre and other stores like that. It also has a museum, plenty of parks, a playground, and a good bakery. 
Lara is situated about halfway between Geelong and Werribee and it is an easy 15-20 minute drive to each. There is also very easy access to Melbourne city via the trains and freeway (but the trains are MUCH faster than sitting in traffic). If you love Geelong but work in Melbourne then Lara is the perfect town for you. It is also ideal for those who are looking for affordable properties in the Geelong area. You'd get a really nice place in Lara for $400 – $500 a week. As for those interested in investing, growth is rising at 8% and the median house price (MHP) is $525,000. 
Whittington 
Properties in this residential suburb of Geelong, Victoria, Australia are rising at 7%. So it's a good idea to invest now. It is located 4 km south-east of the city centre and is bordered by Boundary, Townsend and Coppards road and by the former Geelong to Queenscliff railway which is now called the Bellarine Rail Trail. 
The median house price has surged to $390,000 over the past 12 months but still remains low enough to attract interest, particularly from out-of-town investors and downsizers. There were a lot of new subdivisions in the suburb, with modern townhouse and unit developments popping up. These are popular with downsizers looking for an affordable, low-maintenance option close to Geelong's city centre. You can find a virtual tour of a property in Whittington here to give you an idea. 
Grovedale
This suburb is popular with professionals, families with kids, and retirees because it's a friendly neighbourhood and is great houses to renovate at very affordable prices. Aside from that, there are a lot of schools and shopping and cinemas are close by. So many sporting opportunities, wonderful areas for kids with big blocks and close to the surf coast.
Grovedale is a mainly residential southern suburb of Geelong, Victoria, Australia. The suburb is bounded by Waurn Ponds Creek, Rossack Drive, Boundary Road and Barwarre Road. It has great potential for capital growth where the growth is rising at 3.6% and the MHP is $495,000. 
But of course, no matter how good a suburb sounds for investing, don't just jump straight to it. Plan your steps to make sure you're actually making a wise investment. Exercise all due diligence and take advantage of Matterport tour providers in the property listings to check out all the properties that you're interested in. It's not just a convenient way to tour the places virtually which will allow you to make a shortlist of the ones that you find fitting to your requirements. But you will also feel safer since you get to cut back on the sites you actually need to visit in person and the people you have to interact with.  
Belmont
Belmont is an established suburb that is ever-changing with improved infrastructure. It has everything you need, with minutes away from choices of shopping centres like Waurn Ponds and Belmond High St. It's very close to schools especially primary and secondary, not to mention close to Torquay and Surfcoast as well as minutes away from the entry to Melbourne freeway. And of course, the right side of Geelong to escape to the beach! So, Belmond is not just a friendly and comfortable place to live but it's also ideal to invest in given that it has a beautiful pocket located near the river and Mt Pleasant Road. Strategically located to ring road and river precinct, where properties growth are rising albeit low at 1% and the MHP is $530,000. 
Hamlyn Heights
Hamlyn Heights is a residential suburb of Geelong, Victoria, Australia. It is located to the west of the city on hills that overlook Corio Bay. It is another family-friendly suburb with terrific amenities. Tree-lined streets which are always presented well and looked after, Everyone looks after their homes and front gardens which make it a gorgeous suburb to walk around. Walking distance to Minerva Road shops which has a brilliant cafe called Soft, Post Office and a few other amenities. Several great schools within walking distance including Hamlyn Banks Primary School. The sunsets are spectacular which sets over the West side of Hamlyn Heights. A mixture when it comes to the style of homes here such as your traditional brick-built family homes with good size back yards as well as brand new double story townhouses. With the growth of real estate rising although it's low at 1.9% last year and the MPH at $540, 000, homebuyers won't be the only ones this suburb will attract. Investors will likely flock soon enough.