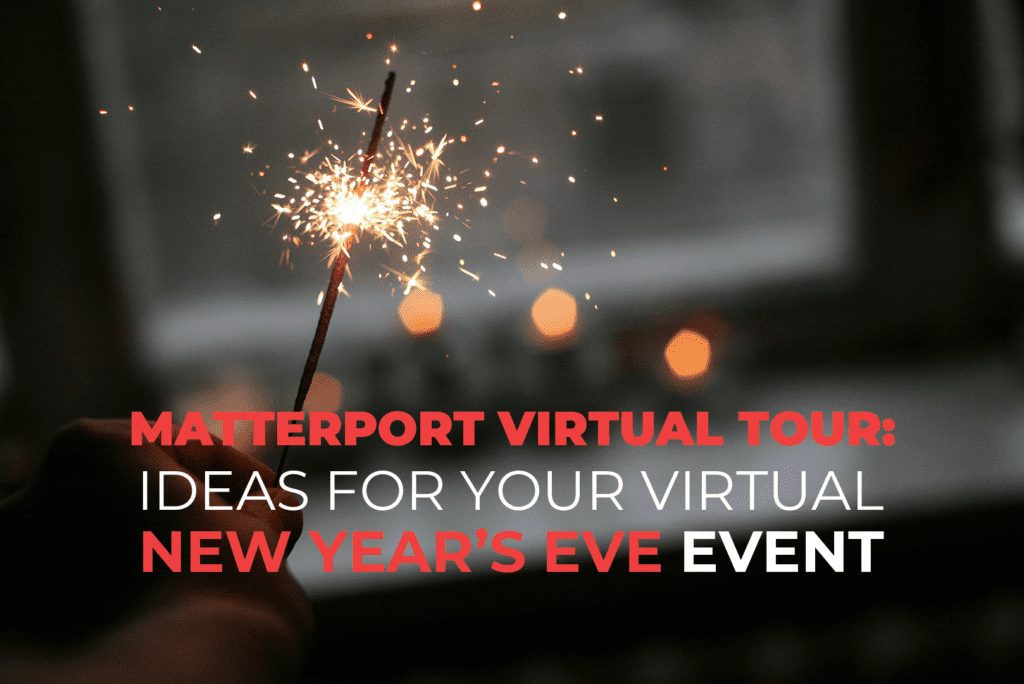 Considering that large gatherings are still not allowed, many businesses and industries will have to be creative and opt for virtual events to celebrate New Year's eve.
Although it would be hard to imagine a New Year's Eve event that doesn't include loud and boozed-infused parties, it doesn't mean virtual events have to be boring! A virtual event can be just as fun too as long as you know how to pull it off.
So, if you're thinking of going ahead and hosting a virtual event for your business but are kind of lost on how to go about it, don't worry! Here are some tips that will help you celebrate and enjoy an online event with the whole company and welcome 2021 with a happy and hopeful spirit!
Consider What Your Attendees Are Into
Remember that while it's a company event, you're still trying to make your attendees happy. Because what's the point if they won't enjoy it? For who did you throw the event?
Since this is such a challenging year and most people had to deal with isolation, it is found that virtual event-goers are seeking both escapism and a sense of community. So whether your participants are more of high-energy party-goers or low-key people who like to learn while reconnecting with others, try to keep that in mind before deciding on the theme of the event. Just make sure you try to make your attendees feel as welcome as possible and you should be fine. Diversity and inclusivity have never been more important than during these crazy times.
Go Big!
Yes, virtual live streams can be just as exciting as highly-produced events! High-quality graphics and sound, cool venue, and entertainment are the key to create a virtual event that slaps! The most successful high-energy live streams are as interactive as possible. If a Matterport virtual tour can be interactive and immersive, there's no reason a virtual event can't be.  So, come up with a fun theme, choose performers that fit the theme, and include multiple in-event communication channels, from video sharing to live chat.
Don't forget to check everything that may cause technical issues ahead of time as well. You don't want sound glitches to put a damper on the party, right? You can also ask them to follow a dress code or send out participatory items, like paper masks or themed decor, in the mail for the attendees to use during the event to make it really feel like everyone is partying together in the same room or function hall.
Try To Make It Fun And Educational
If parties aren't your participants' thing, how about a class or workshop? You can do a discussion about a subject that's currently very relevant to the company or host a self-improvement workshop. It may not seem like a typical New Year's Eve event for many but for those who are more low-key will enjoy it nonetheless. Be sure to include a Q&A or time to socialize after your event, so attendees can feel connected while staying far apart.
Be Crafty And Creative
Who said fun craft classes are for kids only? Even working adults can get into it too while sipping a drink or two! It's a nice activity that encourages virtual socializing while exercising their creative muscles. You'd be surprised with how quickly they start getting the giggles and banters on because of their attempts at crafting.
Whet Your Taste Buds To A Virtual Tasting
What's a company event without a bit of food and drinks? Instead of letting your attendees grab whatever they have in the kitchen, why not make it a virtual tasting to welcome in the new year? It can be a full-blown snack jamboree or champagne tasting or even both because why not! Let them know the snacks or drinks they need to buy in advance or ship them to your attendees' door with a bit of add-on in a festive-themed packaging to complete the party vibe.
Matterport Virtual Tour Of The Company's Highlights Of This Year
After all the activity/s, drinking, and video chatting, how about you include even a short Matterport virtual tour of the company that will showcase the highlight of the year? There may be a pandemic going on but it doesn't mean a business is not allowed to celebrate and look back at even the tiniest closed deals or victories throughout the year. Or even show how the office/building transformed in accordance with social distancing measures. It would be a good idea to include a couple of employees who had to work from home and their work station set up. It can be fun and touching at the same time for everyone to see that even with the setbacks the company faced this year, everyone still found a way to strive.
Whether you're hosting a game night, a virtual concert, or a virtual tasting this New Year's, adding a theme to your event helps attendees feel comfortable and get involved. Also, pulling off a high-quality virtual event not only makes it fresh and fun but can boost the morale of your business' and everyone in it. Something that everyone in the company definitely needs as the year ends and a new year approaches.