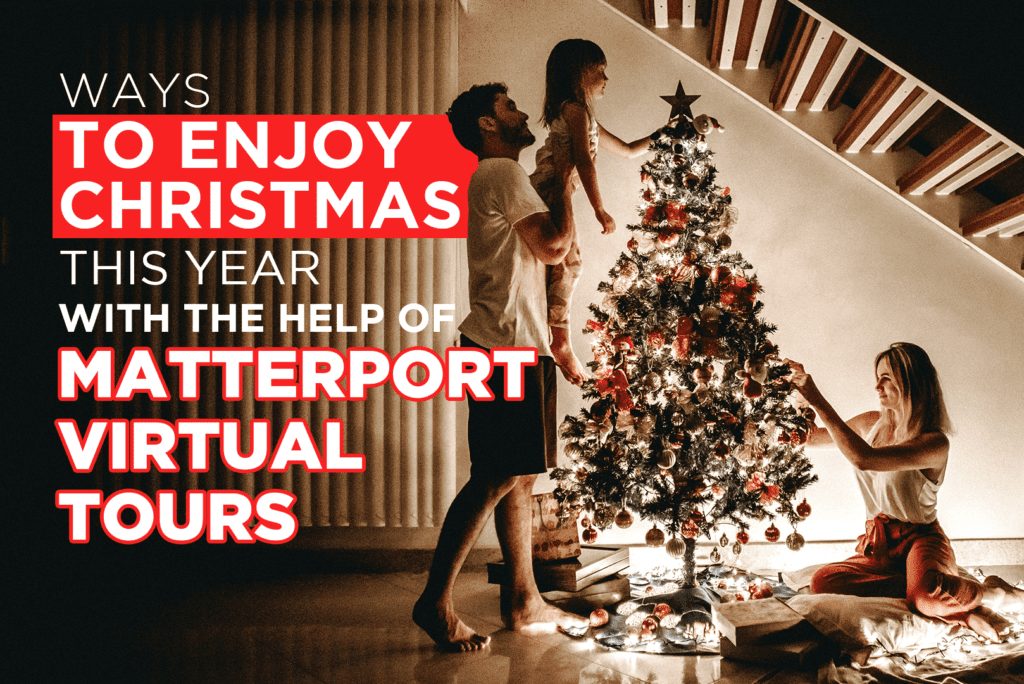 It may not be possible to hold your usual Christmas parties because of the current restrictions to large gatherings but you can still celebrate and enjoy it all the same. Although you may have to get creative and make some adjustments.
Sure you can eat and toast with those you already live within the house, but for other things you like to do for Christmas you'd have to do them differently. The good news is that Christmas is still happening and you get to try something new and interesting to celebrate it! Using  Matterport 3D virtual tours, for one, are becoming popular these days. You'll get to see some examples below.
Having said that, here are some ideas that will help you create a celebration you and possibly your friends and relatives will remember and talk about in the years to come.
Take Virtual Tours Of Europe's Best Christmas Markets
Different countries and cultures celebrate Christmas differently. While all of them are great in their own way, there's just something special and festive with how Europe does it especially with their Christmas markets.
Although some European countries had to cancel their Christmas markets this year, there's still a way to experience some of them virtually.
Charlottenburg Palace, Berlin – once the pandemic is over and you can travel, you'll be able to find and enjoy more than a couple of markets around the city. But for now, you can take this virtual tour and get a taste of what they have to offer.
London – if you want a quick visit to different markets in London, this tour will take you there. You get to see the colorful Carnaby Street, the sparkling lights of Oxford Circus and giant ornament and mistletoe of Covent Garden.
Der Kleine Eistraum (Little Ice Dream), Vienna–this tour will show you every angle of Vienna's largest Christmas market. From the glittering arches of the entry to the stalls and ice rink. You may even feel the urge to travel there for Christmas next year because of this footage from the previous year as it shows the visitors waking around and enjoying it.
Visit Popular Christmas Destinations Online
For those who always go on a trip for their Christmas vacation are probably a bit disheartened that they can't do that this year. But, don't worry because these 3D virtual tours will help you cheer up. This virtual tour of Santa's house in the North Pole may be a bit more popular for kids but it can still be fascinating for those seeing it for the first time. Want to visit somewhere that feels like the North Pole and watch some adorable reindeers and huskies? This Lapland tour is a great watch.  Dublin, Ireland will get you all excited as they celebrate with an irrepressible sense of cheer. Here are some of the tours that will show you how they enjoy the holidays.
Do A Virtual Christmas Shopping
Did you know that shopping stores have started combining Matterport 3D tours of their stores with eCommerce? So you can now virtually check out stores and click on the link to buy an item that you liked while browsing. Much like how you would do your Christmas shopping, right? What's even amazing is that because you can do this online, you may even be able to shop from other countries.
Organize A Virtual Christmas Party With Friends
If you used to go out with friends for Christmas parties, how about a virtual party on zoom or something the same? You can go big and really prepare a fun theme and dress up or keep it simple by simply catching up and virtual toasting champagne! Whatever you and your friends are most comfortable with, what's important is you guys still made the effort to reconnect and celebrate the holidays together even through the computer.
Meet Santa Virtually
When was the last time you celebrated with santa? Probably when you were still a kid, right? Why not try it again, but virtually this time? You can now reminisce about being young again and how fun was it back then when you still waited for Santa to deliver your gift. You may want to try Zoom with Santa and Virtual Grotto Experience. As these services being offered are new, we have not tried them out and cannot vouch for them. There are more like these services but it may be fun to just try out those two and see how it is. With everything that's been going on, these may actually be fun for a change.
Explore Holidays Around The World
Speaking of different ways to celebrate Christmas around the world, how about you take this time to get introduced with some of them? You may find some of the December holidays and traditions from other places interesting and fun to try. Watch thesetours and you may just feel like you've experienced it first hand. But who knows? Maybe you will someday!