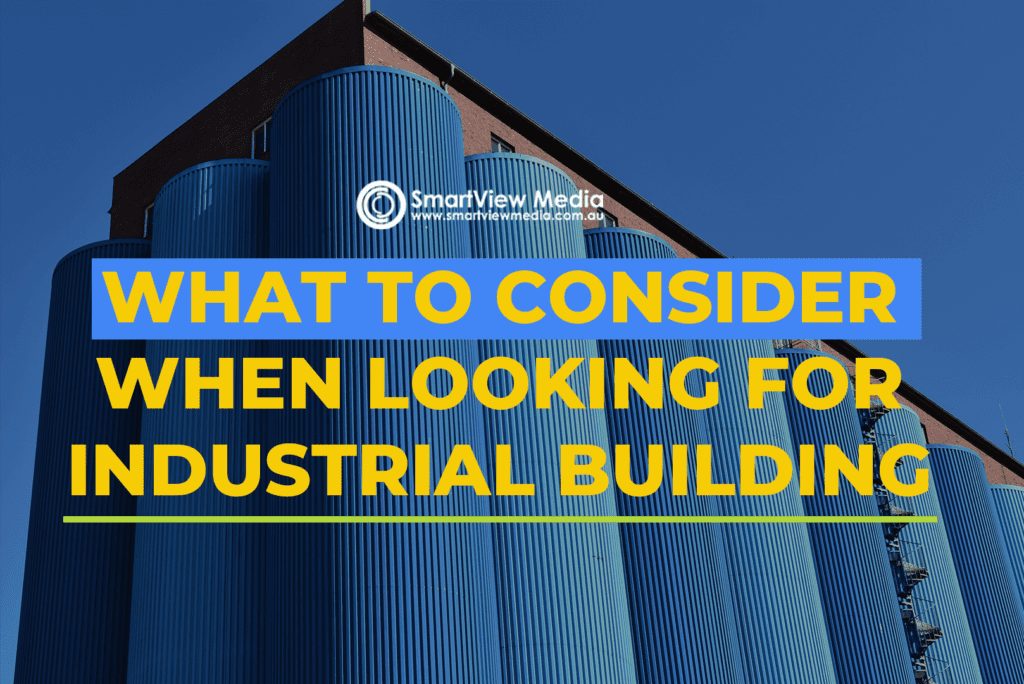 When you're looking for industrial building listings, a good way to narrow down your choices would be to go for those that offer Matterport 3D virtual tours. You will not only get high-quality images but you also get to virtually tour the place right away to see if it fits your requirements. These virtual tours are interactive and immersive, which means it will feel like you're physically checking out the buildings and you can really scrutinize every corner up close. They also come with what they call Mattertags which gives you all the information you want and need when looking at a property to invest in. Pretty neat and convenient especially nowadays, right?
Once you've picked the ones you liked among those that you've toured, you now have to dive deeper and find out about the following pointers that you have to make sure to check.
The Paperwork
There are all kinds of building permits, like environmental permits and paperwork that are necessary when trying to obtain an industrial building. So make sure that's the first thing you take care of before anything else. This would be in your business's best interest to do so, whether you're in manufacturing, assembly, research, or distribution, and be on the good side of the environmental agencies. Since all of those processes leave a lasting effect on mother earth, it's both legally and morally necessary for you to get permits first.
It's important that you do your research regarding all the paperwork that you need. Because once you decide to buy or build on industrial property, registering more paperwork and obtaining more permits will come your way. Researching about all of them will save you a lot of stress and possible trouble had you skipped or failed to get approved on something.
Location! Location! Location!
Whether the production of your business will do well or not can depend on where the property is located. So it makes sense to choose one that would ensure it thrives. A location where all necessary facilities and utilities like electric, gas, sewer, and water are in or at least near you would be best.
You should also consider things like ease of deliveries for your suppliers as well as yourself when it comes to the location. Aside from that, if you're running a baking manufacturing or something similar that is prone to things like fire or accident, you'd want to choose a location near the fire department, hospital, and/or police. Emergency services like that near you are not only convenient when an emergency occurs, but also gives you peace of mind that you know you can quickly get to any of them when you really need to.
Your Budget
This one is pretty self-explanatory, but sometimes people forget or get blinded by a property and end up spending more than they can actually afford. So it's important that you understand just how much can you really spend and stick to that. It's also wouldn't hurt to check if the prices of the industrial properties you're looking at make sense for the location they're in.
If you found one that matched all your requirements but is a little out of budget, don't hesitate to negotiate. Commercial real estate agents understand this and are oftentimes willing to give discounts when they know you're a serious buyer. This will allow you to get the property that you want while still having enough funds to actually operate and grow your business.
The Legal History
The last, but definitely just as important as the rest of the pointers discussed above, is the legal history of the property. You don't want a legal dispute about the property just when you bought it and are already setting up operations of your business. The stress, trouble, and money you may lose are not worth it even if it's the perfect building for your business. It pays to look into this as well before you make a purchase to save you the hassle and headache later on.
Unlike other types of commercial real estate, industrial or warehouse space do not matter that much when you're deciding to buy it or not. But, you will want one that can be used immediately without needing to construct or renovate much. This is would be helpful for you to take a 3D virtual tour that will allow you to see if it's a building you should bother visiting in person.  A good virtual tour should be able to weed out the ones that don't match your preferences. And then when you visit the place, the four factors above will tell you which one is actually the right building for you.