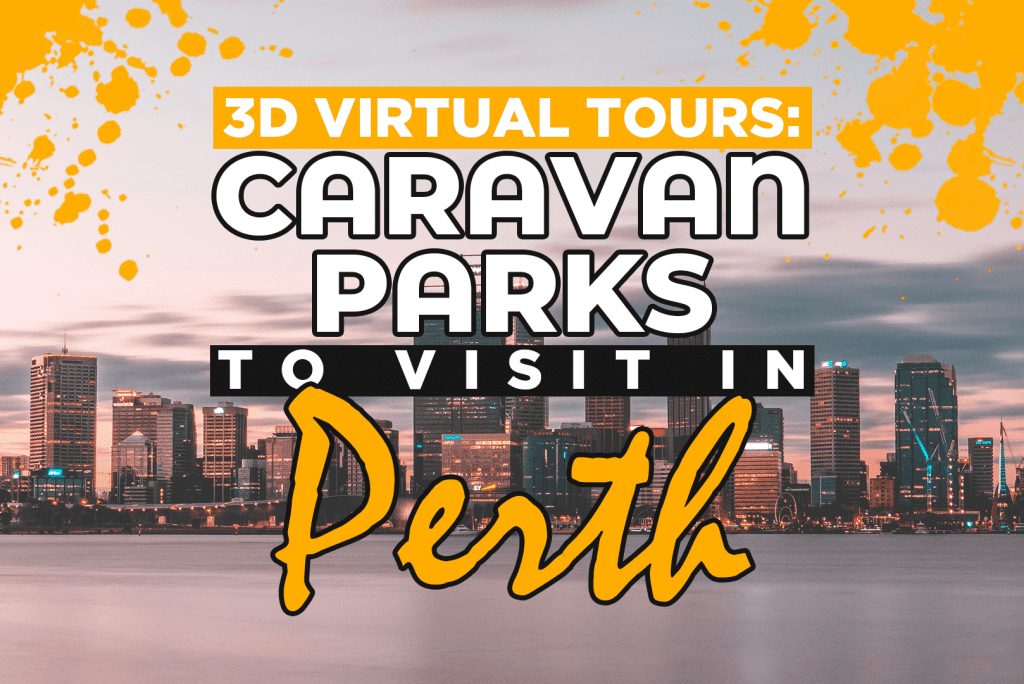 When it comes to tourism in Western Australia, camping and caravanning are what's keeping it alive. This is why mobile home, camper rental companies, static caravans and cabins businesses are booming on this side of the globe. But just because there is a high demand for this business doesn't mean you can just sit back and relax. You need to continuously find ways to promote your business if you don't want to be left behind the curve. 
3D Virtual Tours are now the up-and-coming medium in showcasing your accommodation and transport. The best way to market campervans and caravans to them is to take them into the "action". Wherever they are, they can browse through the available selection through 3D virtual tours. The immersive and interactive feature allows them to check out their dream caravan in detail and see all its features.
Having said that, here are some of the cool places you can recommend to your weekend wanderlust clients here in Perth!
Moore River
This is said to be a favourite among campers or those who like to caravan when they're along North of Perth. The Moore River region houses a couple of parks you too might want to give a shot.
Guilderton Caravan Park- if you're thinking of staying right at the mouth of the Moore River, then you shouldn't miss the chance to try staying here. It is a great base to enjoy and explore this vibrant and beautiful region which is just 100km outside of Perth. You'll forget everything else as your sandboarding on the steep white dunes or cooling off in the river on hotter days. And what's great about this location is that it is very convenient for campers and caravaners because it is clean and equipped with showers, camp kitchens, and other amenities.
The Pinnacles- is the home of thousands of weathered limestone pillars that can be viewed within Nambung National Park. If you're going to visit, it would be best to do it in August To October to enjoy milder days and blooming wildflowers and wattle.
Gravity Discovery Center- for those who are into stargazing, astronomy, and physics, this place is a must. Located in Gingin, just 20 minutes away in the same direction. Go there Fridays and Saturdays for night visits.
Cervantes
For those looking for a great Indian Ocean getaway, Perth's Coral Coast is the way to go! Here are some of the caravan parks and holiday villages for caravans and camping that you can stay at around Cervantes and in Jurien Bay.
RAC Cervantes Holiday Park- is where you want to go if accommodations like showers, laundries, campers' kitchen, and barbecues are a must. The park is close to the beach, with easy access to boat ramps and fishing. Seashells Café is open daily for meals and a small store is open for basic goods.
Hangover Bay and Kangaroo Point- fishing enthusiasts will love these! They have The Indian Ocean Rock Lobster Factory for seafood lovers and a perfect lunch spot at Seashells Cafe which is right on the beachfront. And for a different but interesting experience, Lake Thetis will definitely amaze with its ancient stromatolites.
Jurien Bay and Jurien Bay Marine Park- home to a unique marine habitat that comes with a large limestone reef system parallel to the shore with a shallow lagoon where Australian sea lions, dolphins, and dozens of species of fish come together. In just 25 minutes north of Cervantes, visitors will not be disappointed to drop by.
All these interesting locations are already enticing enough to compel travellers to pursue a nomadic lifestyle. But ensuring a comfortable experience while on the road will excite them even more! This is why choosing the best yet affordable caravan or campervan is just as important and a meticulous process for them as how we do in house hunting.  These people are leading an action-packed life and while they want excitement, they would seek comfort for their caravan as well. So, it is safe to say that in order to effectively market a caravan to them would require ingenuity.
A high-quality virtual tour impresses and engages your audiences. It invites more visitors, increases returning customers, shareable to social media sites, increases sales, and creates a unique branding. 3D Virtual Tours is a smart marketing strategy that promotes your product in the most efficient and cost-effective way. It eliminates the need for personal meetings, expensive presentations, and travel costs—saving you both time and money.