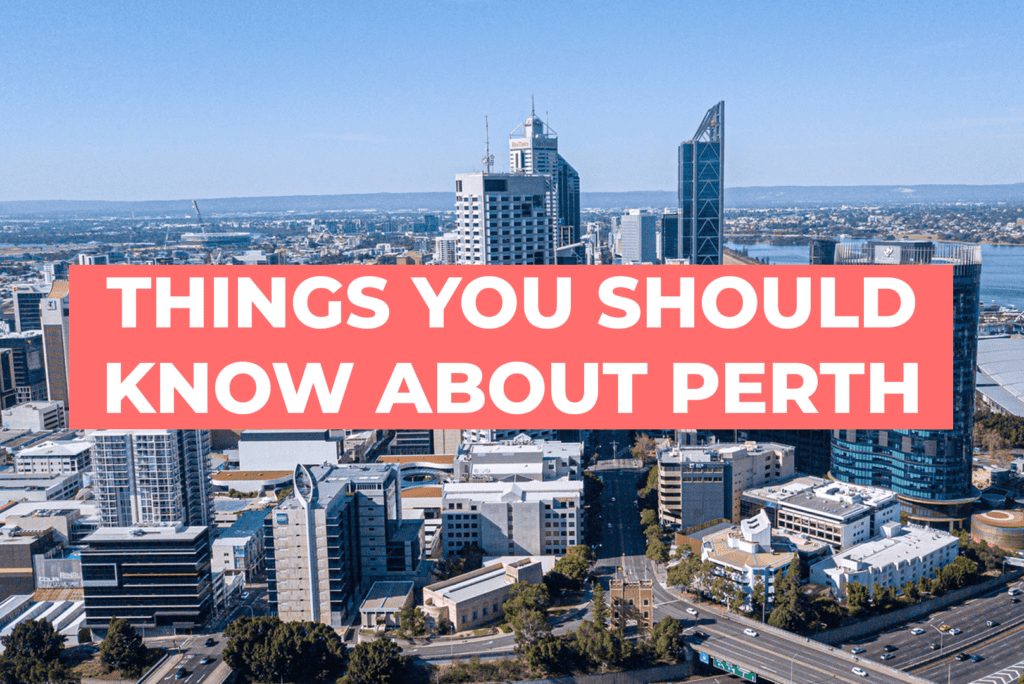 Contrary to popular belief, Perth is not boring. It is actually interesting and underrated and although in general it's best suited for living than visiting, this place is still worth experiencing. It may not be as trendy and energetic as Australia's more popular cities like Melbourne and Sydney, but it still has a lot to offer considering that it's not an immense metropolis.
Perth is growing up and continuing to enchant travellers and expats. While the mining boom of the early noughties has since ended, the city attracts with its natural beauty, rising foodie scene, and proximity to wine valleys.
Once you can travel again, try visiting Perth and see another side of Australia that its more famous cities may not show you. If you still can't go out of your country or you choose to keep it safe and postpone all non-essential travels while the pandemic lasts, why not try travelling virtually. Thanks to modern technology, more and more places can now be explored virtually.
You can now see Perth, Australia even at the comfort of your home thanks to virtual tours that allow you to indulge your wanderlust without setting a foot outside your home. Matterport 3D virtual tours are the leading software in creating any form of virtual reality and popular among real estate professionals as well as the tourism industry. It facilitates the creation, customization, and publishing of 3D virtual tours. This allows the users to explore amazing tourist locations like Perth at their leisure and accessible through their phones or web browsers. So you can really enjoy the tour as if you're actually there in person.
Perth Museums
For those who like to know a bit of back story when visiting a new country or city, museums are a fun way to do that. Perth has some great museums which provide a unique sample of the history and art of Western Australia and its place in the world. You can take a detailed virtual tour of the entire Western Australian Museum – Perth as it existed prior to December 2015. Other museums in Perth are:
Largest Inner-City Park In The World
There's a reason why it's called Kings Park because it really is the king of all inner-city parks considering that it's even bigger than New York City's Central Park. But aside from its massive size, Kings Park and Botanical Garden offer an amazing view, which overlooks Perth city, any time of the day. This makes it perfect for a picnic day when you just want to relax and be surrounded by nature. Capturing a nice photo of the best city view in Perth for the gram doesn't hurt too.
The City Is Closer To Bali, Indonesia Than Canberra, Australia
Compared to Sydney or Melbourne, Perth isn't known as a multicultural city. But you might be surprised that it actually is. In fact, nearly half of Perth's population was born overseas. Most of its migrants come from the UK and New Zealand, and in recent years its Asian population has been rapidly increasing.
Add that to the fact that Perth is actually closer to Bali, Indonesia than in Canberra, Australia, where it takes only three hours to travel to Bali while it takes four hours to reach Canberra city. So when you think about it, Perth is really strategically located as it is set between South East Asia and Eastern Australia which makes it perfect for getaways and vacations.
Integrated Public Transport
Perth metro area can be quite spread out,  it runs 130 kilometres north to south from Two Rocks to Singleton. This is why those living in Perth usually drive but even if you don't you won't have to worry because Perth has a fully integrated system of trains, buses, and ferries called Transperth.
It may not be as frequent as other countries, like London, public transportation system but it is reliable and easy to use. For transport fares, they use a reusable travel card called SmartRider card. You just recharge it with credit and then tap on and off as you travel to use it.
Glorious White Sand Beaches
People already expect amazing beaches in Australia, but they often only think of Gold Coast or Sydney. But did you know that there are 18 beaches in Perth? Not only that, but you'd be welcomed by the 80-kilometer-long stretch of pristine coastline, with blinding white sand and turquoise seawater. What's even better, especially for those who don't like crowds is that they are all gloriously undeveloped and near-empty in winter, even on a sunny 70F/20C day.
If you've been to Sydney you'd notice that beaches there are contained within bays or headlands. In Perth, beaches are all connected with no clear boundaries between them. So when you visit, it feels like an exclusive paradise. It's the perfect beach getaway for introverts or even those who want to take a break from the chaos of a bustling city.
If you like going to the beach with a side of something else, you could surf at Scarborough Beach, BBQ at City Beach, or dine alfresco on the boulevard at Cottesloe Beach. And if you have a day to spare while you're visiting Perth, definitely make your way out to Rottnest Island. Rotto boasts 63 secluded beaches, including the well-known The Basin.
It Is Home To Adorable Quokka
Sure you've heard of kangaroos and koalas, you've probably interacted with them at some point if you're in Australia. But have you seen how adorable quokkas are? Perth is actually the only place in the world you'll find quokkas. They are known as one of the happiest animals in the world. If you snap a selfie with them, they even tend to smile at the camera. How cute is that!? So if you're visiting Perth, make sure you go to Rottnest Island since that's where they're mainly found and are considered the number one tourist attraction on the island.
You Can Swim With The World's Biggest Fish
Australia's known for its wonderful marine life and coral reefs but if you want to do more than just snorkel and dive, then add this to your to-do list.  The World Heritage has listed Ningaloo Reef in Western Australia as one of the only spots where you can swim with the world's biggest fish – a whale shark to be precise. These magical creatures can grow up to 16 meters (52.5 feet) and are usually seen around Ningaloo from March to July. The island is also one of the rare places on Earth that you can walk straight from the beach onto a coral reef.
But if you think a whale shark is too extreme for you, just travel 45 minutes south of Perth to reach Rockingham and swim with dolphins. Since 1989, the Swim with Wild Dolphins cruise has been taking passengers to visit the more than 200 local bottlenose dolphins in the sheltered waters of Rockingham's bays and islands. But keep in mind that the dolphins are not there to play tricks or entertain. You simply get to watch and enjoy spending time with them.
Perth may not be a 24/7 type of city but there are still a lot of fun things you can do around the city. And since cities like Melbourne or Sydney is already so busy and energetic, you may appreciate a change of pace once you visit Perth. And when you live there long enough, you may even find yourself enjoying simple days just like how the locals do staying at home with family or having a quiet meal with friends.