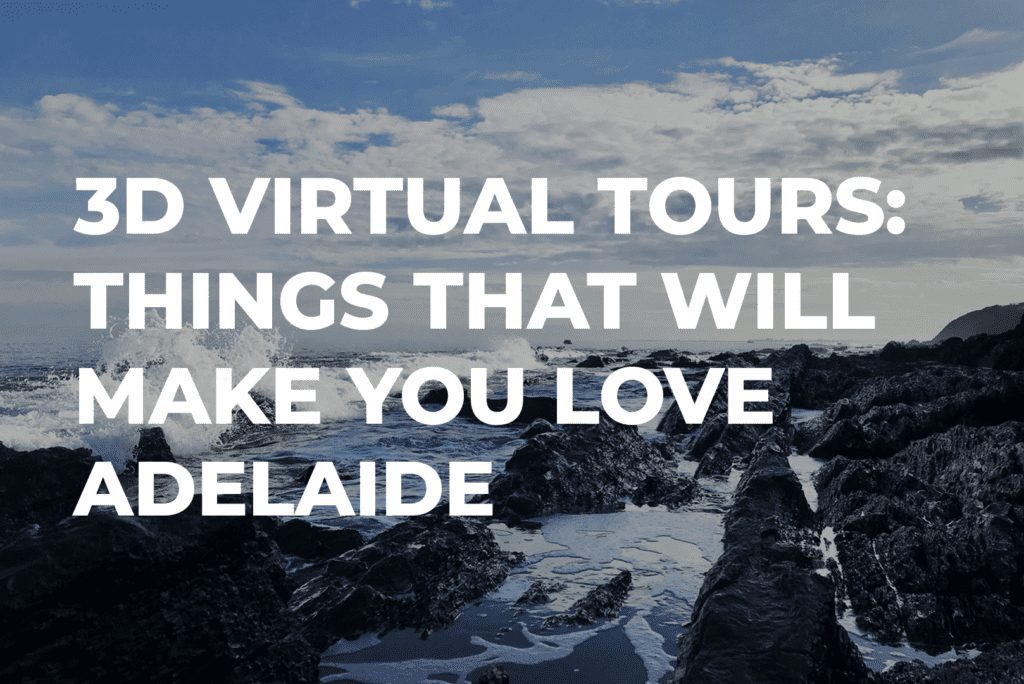 Adelaide is not as popular as Melbourne or Sydney when it comes to people abroad thinking of coming to Australia. But once you get to know what Adelaide has to offer, it can be the perfect destination especially if you're thinking of living in Australia because of school, work, or even just relocating for your family really.
If it's the latter that has made you decide to live in Adelaide, then it's probably the appeal of the property price that got you interested in this particular city. If you compare it with Sydney or Melbourne, properties in Adelaide only costs only about half of what the properties in those two other cities do. The median house price in Adelaide is $455, 000 while Sydney is at $895, 000 which is almost double by comparison. So it's no wonder those who are interested in entering the housing market to be drawn to Adelaide. And even if you prefer to rent, the prices are still significantly more affordable in Adelaide.
So whatever your reason for moving, may it be a career change, your whole family is here, or the mild winter, the housing market won't hurt too much. But don't get too excited with the price tag, make sure you still inspect the house as thoroughly as you would before going ahead with the purchase. See if the layout of the house suits your needs, get all the important details, check the neighbourhood, and check for wear and tear issues. Taking 3D virtual tours can tremendously help you especially in the initial stage of house hunting as it quickly narrows your choices down.
But that's not all! Adelaide has other things to offer aside from affordability. If you prefer a calmer environment, Adelaide is perfect for that as it's not as busy as Australia's larger cities. If you've never visited Adelaide here are some pointers that will paint you a better picture of how it is as a town and why it's actually such a lovable city.
You Can Manage And Balance An Excellent Quality Of Life
Adelaide is known for having high ratings when it comes to safety, healthcare, and environmental quality which makes it such a good place to live. When you're raising a family, those three things become a crucial consideration when looking for a place to live. This is especially true for those who are moving from one city to another. If you have to move from your home city where everything is familiar, it better be somewhere that provides those said essential factors right?
Living Costs Are Way Cheaper
It's not just the real estate that's affordable here, Adelaide can also offer the city lifestyle without costing an arm and leg. The rent alone, where you can get a good place for about 170-510 AUD a week depending on the location and unit you rent, says a lot. According to research published in 2017, the cost of living in Adelaide is 21% less expensive than in Melbourne and 23% less than in Sydney.
But it's important to remember that. Whether you're planning to buy a house or rent, don't just pick the cheapest one you find. Yes, we're all for affordability but it means nothing if the place isn't up to standard. There are virtual tours now that allow you to check places out remotely. Matterport 3D virtual tours allow you to see the layout, the size, and the overall design of the house to see if it fits your preference. But you shouldn't stop there. If you did like the house through the tour, schedule a visit, and do an inspection with the help of a professional. This inspection is to see if the condition of the integral parts of the house like the roof, heating and cooling system, mechanicals and others, are still good. If everything works fine, then great. But do not skip this part if you don't want to be sorry later on.
The Weather Is Just Right
Adelaide's weather is quite mild compared to Sydney's very humid summer and Melbourne's constant cloudy and grey days. Although Adelaide suffers from the odd heatwaves over summer it's only about 30 degrees maximum and doesn't come with hot and sticky air. In the winter, you can expect between 7 degrees minimum and 15 degrees maximum. So it's a good middle ground for those who are trying to avoid cities with extremely hot or cold temperatures.
The Quality Education
Whether you're planning to study or it's your kids, you'll find lots of top educational institutions in Adelaide. This city is actually known as one of the Australian cities with the highest academic level, for universities as well as professional and English schools.
Aside from the quality education, you can also enjoy breathtakingly beautiful campuses, especially those in the CBD!
Ample Work Opportunities
Adelaide, Australia is known for its many festivals and sporting events, its food and wine, its coastlines and hills, and its large defense and manufacturing sectors. Take a look at these virtual tours of Adelaide to explore its grandeur.
So, thinking of starting a business here would be an excellent idea! You can rest assured that you'll be in the good company knowing that the city has a strong culture of innovation and collaboration across the business community.
Aside from that, Adelaide has many major thriving industries including bioscience, health, agriculture, information and communications technology, tourism, and the arts. Opportunities of business, internship, and employment are definitely big and plenty here.
The "Australian Experience"
What's the first thing that comes to mind when you hear Australia? Beautiful beaches, right! But you won't have to deal with Bondi's crowded beaches or settle with the not-so-white sands of St. Kilda Beach. Adelaide can actually offer you spectacular beaches like Brighton, Henley, and Glenelg. And being in a good location, you get to enjoy as much nature as you have imagined Australia including its fantastic national parks. That is when you get bored after eating out from countless eateries and restaurants and satisfying your booze fix from hidden bars tucked away on Peel Street to rooftop bars offering stunning views.
World-Class Wine Region
Now, speaking of booze, did you know that Adelaide offers one of Australia's best wine regions? It's not just the quality of wine constantly being produced by makers in the region that makes this a wonderful wine region, it's the culture and the pride of the winemakers who work hard to maintain their vines.
Get your playlists ready because the wineries in Adelaide will provide you with plenty of road trips for weekend adventures. The wine regions to visit in Adelaide are Adelaide Hills, McLaren Vale, Langhorne Creek, and Barossa Valey.
The drives from Adelaide to the wineries will provide you with sprawling views and landscapes that will take your breath away. There are also prize-winning menus on offer at restaurants located in Adelaide's wine regions, offering dining experiences well worth the praise (and drive).
In Adelaide, you get to the best of both worlds of urban and rural cities. You get colorful and diverse communities, beautiful rural industries, historic sandstone cityscapes, thriving local industries, bustling businesses, low unemployment rates, and a healthy economy. So it's exciting and relaxed at the same time, which is a good balance if you compare it with other cities that are either too busy or too boring.