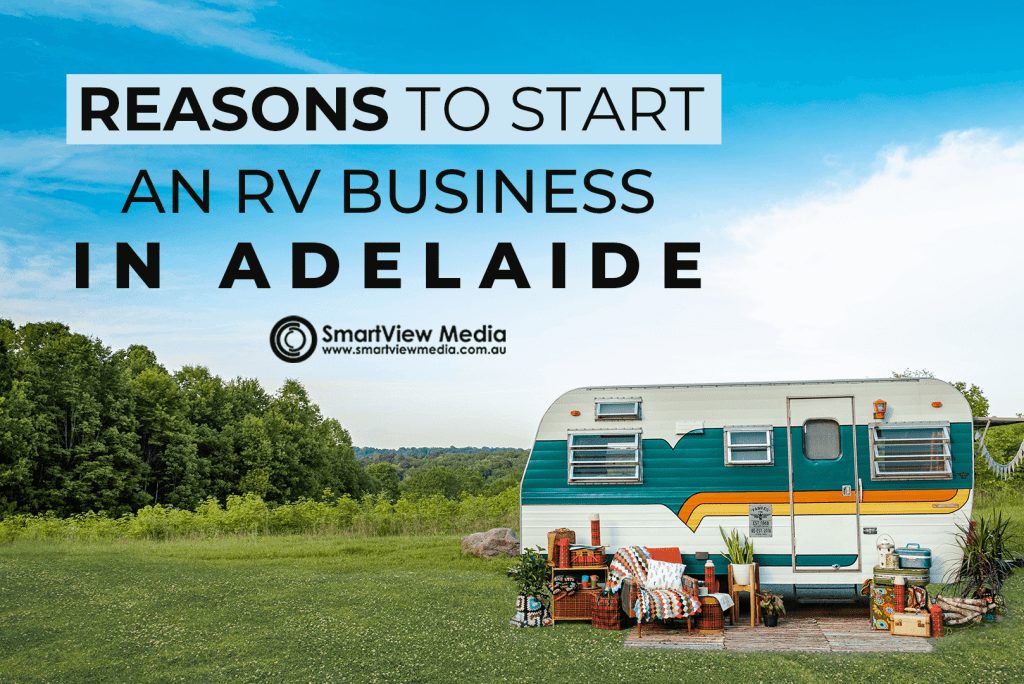 Adelaide, Australia is known for its many festivals and sporting events, its food and wine, its coastlines and hills, and its large defence and manufacturing sectors. Take a look at these virtual tours of Adelaide to explore its grandeur.
So, thinking of starting a business here would be an excellent idea! You can rest assured that you'll be in good company knowing that the city has a strong culture of innovation and collaboration across the business community.
But if you're torn between pursuing a business or a nomadic lifestyle, then why not start an RV business instead? You get to continue being on the road while making a living at the same time! If you're worried about it being conducive to living, working, and travelling at the same time, you can always take a virtual tour that most RV providers now offer so you can scrutinize every feature of the vehicle to your heart's content. Moreover, here are the reasons why it's an idea worth giving a shot.
You Become Part Of A New And Interesting Community
You can open a jewellery shop, clothing store, or even a tattoo parlour and use your RV as a portable shop on wheels. Since RV business is hip nowadays, you'll attract not only different kinds of customers but as well as interesting fellow RV-ers who are doing the same thing.
And even if you decide to stick with online work, your RV can still serve as your office when you're working as long as you have a laptop, cellphone, and strong internet connection. And then during your free time, you can be on the road again.
You Can Work Anywhere And Everywhere
This may sound unbelievable but compared to a regular store, a travelling business may present you with more opportunities. That's because you don't have to stay in one place and try to boost your business there. With an RV business, you can literally drive to where the people are. Let's say it's the tourists season in Adelaide,  you can set up your RV at Para Wirra Conservation Park. During the holidays you can park near Clare Valley. As long as there are lots of people then you always have a chance to sell your product or service. If it doesn't work out in one place, you simply drive to another. That's the beauty of travelling business.
The Startup Capital You Will Need Won't Cost You A Fortune
Even if it's your first time buying an RV, the cost of a used but still in good condition, one is still a lot cheaper than renting or setting up a traditional store. It's even cheaper if you already have a truck you can convert into a travel trailer. A Class A Motorhome works well too. Updating those mentioned vehicles into a place of business still saves you more money than remodelling an office. You just have to make sure that before you buy an RV and convert it into your business place, get an expert to inspect it thoroughly. You don't want to end up spending more than you should.
We have mentioned that a jewellery shop, clothing store, and tattoo parlour, as well as all kinds of online jobs, are businesses that can be run in an RV right? Well, you're not limited to those. There are other trades that you can do like:
Collectible Dealer
RV or Auto Detailing
Kitchen Sales
Beauty Sales
Online Book Vendor
Catering
Beauty or Massage Specialist
RV Inspection and Repair
Dog Walker
There's More Than One Cool Way For You To Advertise
Just like any other business, you need to promote yours in order to let people who can be your future customers know that you're open. While traditional brick and mortar shops need to rely on advertising, you won't have to. Because your RV can be your billboard that is actually driving around town. People will find it hard to miss that even if they tried.
Feeling inspired to lead this constantly moving lifestyle? Think you're up for the challenge and fun? Then it's time to look into RVs you can turn into your home and workplace! In fact, you can find ones that are already built to provide comfort and function for this action-packed lifestyle. You can take 3D virtual tours of different RVs to find one that suits your liking best.
RVing is a serious endeavour, only trust providers that offer virtual tours that allow you to walk around and explore the RV or motorhome in detail whether you're using your phone or any device. Even better if it's a Matterport 3D tour that lets you see the whole space and enables you to rotate the 3D model to better appreciate every angle of the RV and how each space looks as compared to the whole space. It pays to be keen when your life's riding on it.