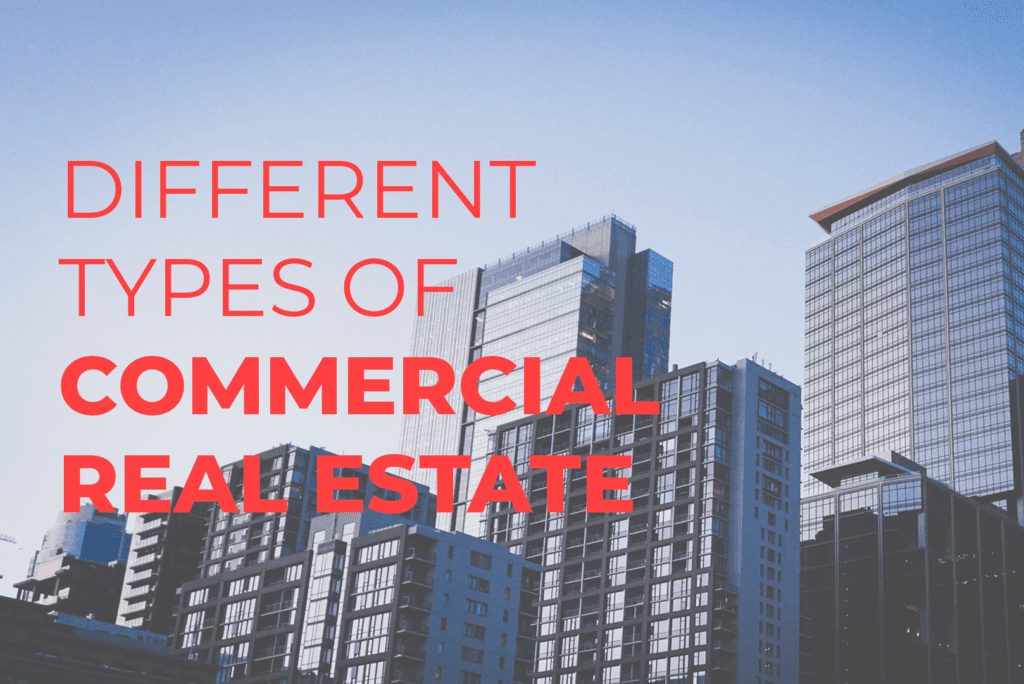 Commercial real estate is a good investment. And there are different types of commercial real estate properties that have different potentials to generate profit through capital gain or rental income.
Once you understand their difference, it will also help you create a 3D virtual tour to market different properties accordingly. The commercial real estate industry uses Matterport to create more interactive and immersive virtual tours that will really give a feeling of an in-person open house even when they're doing it through their gadgets. Both residential and commercial real estate use Matterport for their virtual tours. They even do 3D rendered images to showcase what the finished property would look like. This will build up interest and inquiries from prospective clients as well as eliminate the usual apprehension that buyers have when it comes to properties under renovation or under construction.
Office
There are two categories that fall into office buildings which are called urban and suburban. Those buildings you usually see in cities that are skyscrapers and high-rise would be the urban offices. Smaller buildings and those that are grouped in office parks are what we call suburban office buildings.
Moreover, office buildings are also loosely ranked in three tiers: Class A, Class B, and Class C. These three are relatively and largely dependent on the location of the building and the health of its surrounding market.
Class A Office — these are usually the buildings that come with above-average rents for the area it's located.  And are considered top tier when it comes to construction and location.
Class B Office — these buildings are still the best if you're looking at construction standards. However, they're not as strategically located as class A offices.
Class C Office — these are properties that might be fairly run-down and in a very poor location.
Multifamily
This is where you'll find all kinds of residential properties, apart from single-family, such as apartments, condos, co-ops, and townhomes. Multifamily properties are classified into three classes, just like office buildings, which are Class A, Class B, and Class C.
While  apartment rental buildings, in particular, are divided into six different types:
High-rise – this is the kind of building that goes up to nine or more floors and comes with at least one elevator.
Mid-rise – these are often constructed in urban infill locations that are usually 5-12 stories with an elevator.
Garden-style – this is a collection of low-rise apartment buildings, typically 3-4 stories, on one piece of property. They may or may not have an elevator but may share a yard or other land space.
Walk-up – is a building with 4-6 floors that don't have an elevator.
Manufactured housing community – this is a community wherein the owners of manufactured homes/trailers are renting ground sites from an operator.
Special-purpose housing – these are the ones that are often used for student housing, senior housing, and subsidized housing (low-income family or special need individuals)
Industrial
Industrial properties differ in size due to their specific uses. They're often low-rise buildings and located outside urban areas. The properties are categorized into four types:
Heavy Manufacturing – these types of properties are heavily customized and accommodates machinery manufacturers that operate and produce goods and services.
Light Assembly – these ones are much simpler compared to heavy manufacturing and can easily be reconfigured. They're often used for storage, product assembly, and office spaces.
Bulk Warehouse – these buildings are often large and used for regional distribution of products.
Flex Industrial – this is an industrial property that can be converted and contain a mix of both industrial and office space.
Retail
These properties are the retailers or restaurants that people often go to. They can either be single-use, standalone buildings or multi-tenanted which are often held by a lead tenant or anchor tenant that serves to draw customers into the property.
Real estate properties under retail are dictated by many metrics such as size, concept, types, and the number of tenants, and trade area. This is why classifying them, whether it's a regional mall, community centre, strip centre, or power centre,  can be complicated.
On the other hand, single-tenanted buildings are easier.  They're usually those big-box centres like Target or Woolworths. They can also be pad sites which are those single-tenanted buildings within a shopping centre like a bank or drug store.
Hotels
These commercial properties are those that provide accommodations, meals, and other services for travellers and tourists. There are three types of hotels which are:
Full-Service Hotels – these are ones that you often find in the middle of a big city or tourist area. Popular examples would be Four Season Hotel, Mayfair Hotel, or Hyatt Hotel.
Limited Service Hotels – these are usually boutique properties that are smaller and don't have room service, on-site restaurant, or convention space.
Extended Stay Hotels – since these hotels are designed for a longer stay like a week or more, the rooms are often more spacious and come with a fully-equipped kitchen.
Land
Commercial real estate properties aren't only those buildings and structures mentioned above. They can also be developed or undeveloped land.
Greenfield/Agricultural Land – as the name suggests, this is a type of undeveloped land that people use for farming or pasture. So this is where people either grow plants or crops or raise domesticated livestock.
Infill Land – this one is a developed but vacant land that is often intended for the development of real estate in urban areas.
Brownfield Land – these lands have been used for industrial or commercial purposes before and are now vacant and may be potentially contaminated due to how it was used previously.
Matterport 3D virtual tours are now a part of many businesses' marketing tools because of how convenient and efficient it is for both the business and its clients. This is especially true for the commercial real estate industry. It is because 3D virtual tours digitally recreate any physical space—a whole building, an office, real estate, or industrial properties—by combining panoramic images and other multimedia effects accessible through the use of mobile phones, tablets, computers, and laptops. This not only allows agents to showcase properties but also makes it convenient for buyers to check out properties they're interested in. So it pays to not only invest in technology that will improve your marketing techniques but to also understand the kind of properties you're handling in order to appeal to your target audience better.