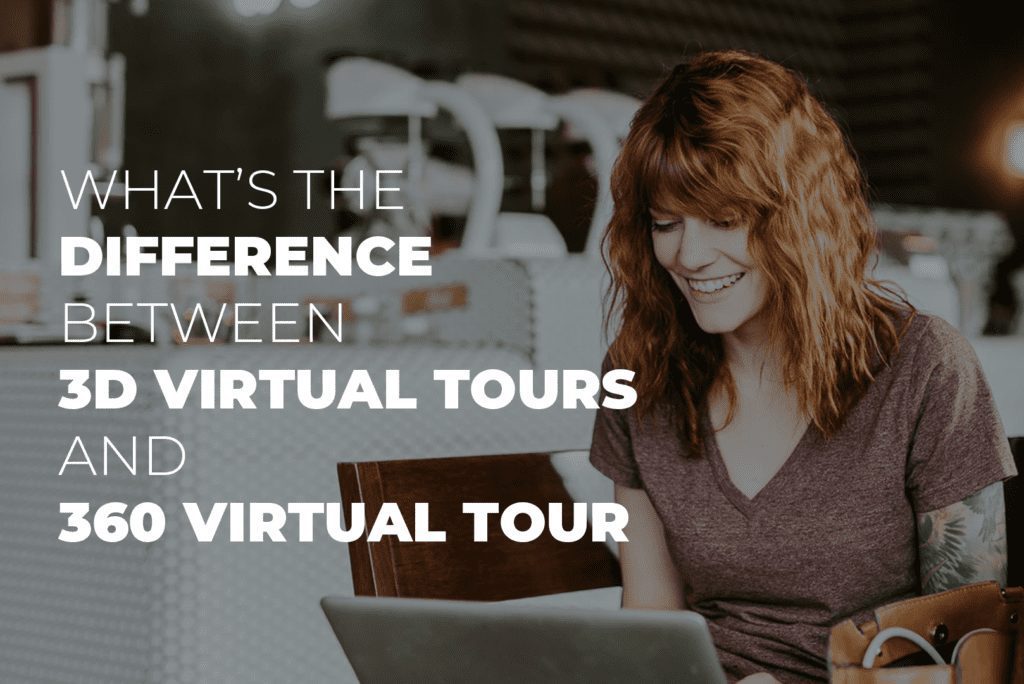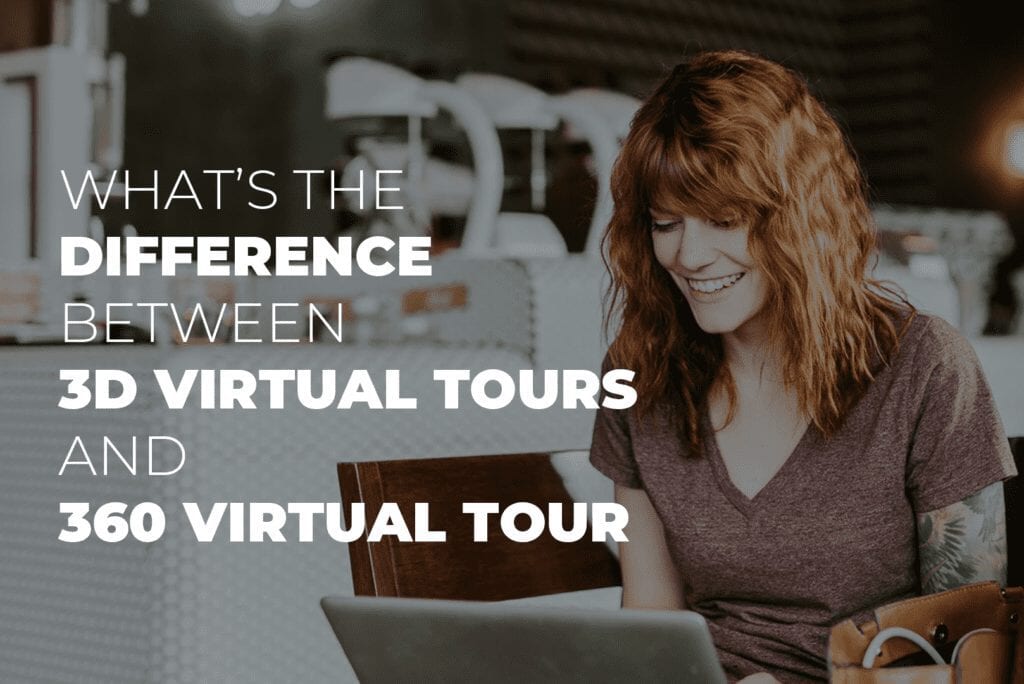 Virtual tours have risen in popularity, especially during this time of social distancing. But even with its increase in usage and demand, there are still some who are confused with 360 virtual tours and 3D virtual tours. Yes, they're both types of virtual tours but they're not completely similar.
A 360° virtual tour is a digital marketing tool with actual photography from a number of 360-degree cameras that are stitched together, to appear as a seamless whole. It provides photos or videos of given environments. The viewer can look around within the content created but doesn't allow to navigate it or control anything beyond the direction you're looking, in 360 you're simply along for the ride.
But with 3D virtual tours, along with panoramic and 360° view, a viewer can easily find his way around the whole house with the ability to quickly navigate specific rooms and zoom in on its features. Aside from that, it also includes a floor plan and measurements to give a clear perspective of how large or small a room or space is relative to another and provides the actual size of the room, alley, or any physical feature.
Here are some important considerations that will help you not just understand the difference even further but also figure out which suits your needs best.
The Experience  You're Trying To Achieve
Always think about your target audience when it including a virtual tour on your website as well as social media platforms. If you're in an industry that requires you to delight, educate, and even encourage people to make a purchase, like tourism or real estate, then going for a 3D virtual tour would be best.
3D virtual tours are more immersive which means those taking the tour will feel like they're actually visiting and exploring the site even when they're simply looking at it on a computer. Immersive virtual tours have the ability to move people which then makes the tour more memorable for those who view it. This can result in a boost in sales or more donations
But if it's not necessary that your viewers are emotionally stirred like that, 360 virtual tours will work enough. It is interesting enough to look at and you stand out from those who simply use images and videos. This works if you're just trying to promote a view of a resort but don't necessarily need to get into the details like measurements or floorplans.
The Spatial Information That Your Viewer Needs
Depending on the business you're in, would your viewers or target audience really care if they can tell how huge or not the space you're showing is?
If it's the theme and ambience of your place that you want to emphasize, then a 360 tour is enough to accomplish that job.
On the other hand, if you also rent it out for events like parties or business meetings, then a 3D virtual tour would be more apt. Those people will need the size and layout information of your space to decide if they want to rent it or not, and like mentioned, a 3D tour includes measurements and floor plans aside from panoramic and 360 views. This allows the potential renters to see if the space is big enough for their activity and their number of invited people.
Would A 3D Model Or Floorplan Be Necessary?
If you're a property developer or a real estate agent or an architect or engineer, you may find that you, aside from a virtual tour, a 3D model or floorplan or even both will be essential in your work.
In this case, choosing to make 3D virtual tours makes more sense than 360 ones. Matterport can not only deliver 3D virtual tours that are immersive and interactive. It also comes with a 2D floorplan that gives you a top-down view and a 3D dollhouse that can be rotated around to view from different angles. 3D models are also generated through 3D scans using Matterport cameras.
360 virtual tours don't have this option at all. So if you decide to make 360 tours instead, you'll need to build your 3D models and floor plans separately.
The Time And Money You Can Spend
360 tours require the least amount of time and money to make. All you need to do is upload your photos, type in which rooms they belong to, and tag them with additional media. Depending on how big your tour is, it should only take you a few minutes or hours to create one.
In comparison, 3D tours need a bit more time or money to make. But it still depends since Matterport offers a free account for anyone who wants to do it themselves. You can save money but will spend quite a bit of time familiarizing yourself with the software and creating your first 3D tour.
But you can also hire a virtual tour provider to do all that for you. You'll pay for the service but you can expect a high-quality virtual tour that is immersive and interactive which your viewer will surely enjoy.