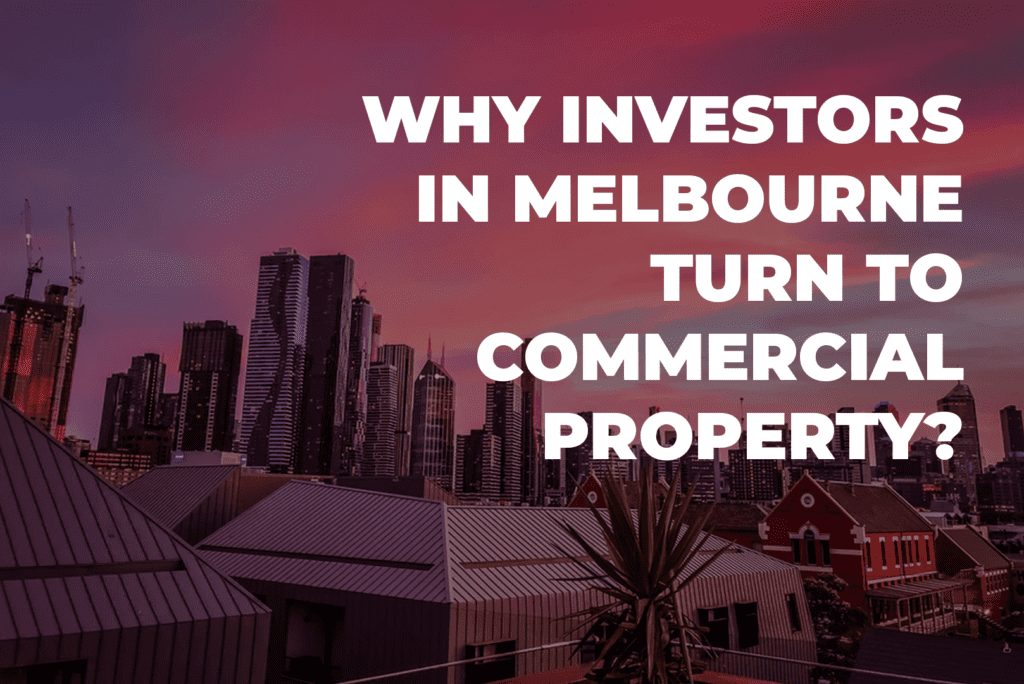 First-time investors have a lot of questions in mind when it comes to looking for a suitable property. Watching real estate 3D virtual tours in Melbourne will most likely answer a lot of those questions. Accessing vast information about properties you find and become interested in is much more accurate and reliable through virtual tours. Photographs and videos are good but only provide an extremely curated visual of the property but don't satisfy the information investors usually look for that can only be accessed by using other senses.
The immersive and interactive experience of virtual tours allows you to have a similar experience you would have in a typical open house without needing to be in the location physically. Which makes it so much better especially for an initial viewing because it is convenient, cost-effective, and accessible.
But in terms of investing, why do people often choose to invest in commercial real estate instead of residential one? Well, there are a lot of possible reasons why. But it can be different for different investors. Although, the usual main reason is higher potential income. In commercial real estate, you're more likely to generate higher income because of three factors: better ROI compared to residential real estate, lower vacancy risk, and security of longer lease.
Here are two examples of two first-time investors and their motivations behind deciding to invest in commercial real estate in Melbourne.
Julia Wong
Since it's Ms. Wong's first time investing, she figured it would be best to go for a more affordable commercial property.  Aside from that, she reasoned that  "The lower price also makes it easier to execute a positive-gearing strategy compared to a negative-gearing strategy."
The property she purchased came with a $650,000 price tag. It may not seem that cheap for some, but a higher price compared to others is to be expected when you're buying a combined office and warehouse in a capital city location.
Now, speaking of location, the property is located in the Sugarhill Business Park, in Yarraville, near the entrance to the new West Gate Tunnel in Melbourne. You may be thinking if she was concerned about the price, why choose a capital city location? Well, her reasoning behind this is that choosing a good location like this means the probability of avoiding pitfalls that sometimes come with commercial investments. Because the property is in a prime city, there are fewer chances for long vacancy between purchase and finding a tenant. Usually, cities have a higher demand for small businesses and are in close proximity to public transport and other popular amenities. So it's easier to find tenants and start profiting from the investment.
Because the property was relatively affordable and is within a prime location, it doesn't impede her cash flow as much. The higher rental returns and the prospect of capital appreciation may have actually helped improve it in the long run.
Jonny Loi
To Branch Out To Commercial Properties
Being a small-business owner who has tried his hand in investing in residential properties, Mr. Loi has started to see problems and downsides of it which prompted his desire to branch out. From a businessman and investor perspective, the disadvantages of residential properties are starting to become a concern. So moving from residential to commercial property investment was deemed a safe and smart choice. Don't put all your eggs in one basket, right?
Moreover, it's not just a move out of fear of suffering a loss in terms of investments. It's a pretty calculated one too because according to him, "It's close to the main road, and it's close to public transport, so I think the tenant and buyer demand will be there. Even though it's smaller in size, the rise in the number of businesses that only hold stock for a short time means it should be in demand."
Needing A Place To Operate His Business
Mr Loi runs a blinds and shutter business Eternal Bellus Designs from an industrial property in a suburb. And like any businessman, securing a good long-term location for his business was important to him. This then became a significant part of his decision to invest in a commercial property.
"I used the same strategy as my residential investments. Location is quite important with commercial as well. It seems like the government is wanting to shift industrial properties away from the city and there's a lot of newer development in the far-west and the north-west area, so I thought that if we're able to find a small place in a good location closer to the city it will suit business needs and the future rental demand should be strong." Mr Loi said.
Now, it may seem like these reasons are too personal and specific to the mentioned investors. However, when you think about it they still think that investing in commercial real estate is the lucrative way to achieve their goals. While you may have different motivations when it comes to investing, there's no harm in looking into the possibilities in commercial properties for you. You can always check out Matterport 3D virtual tours of the property listings first and who knows you may find an ideal investment there as well.