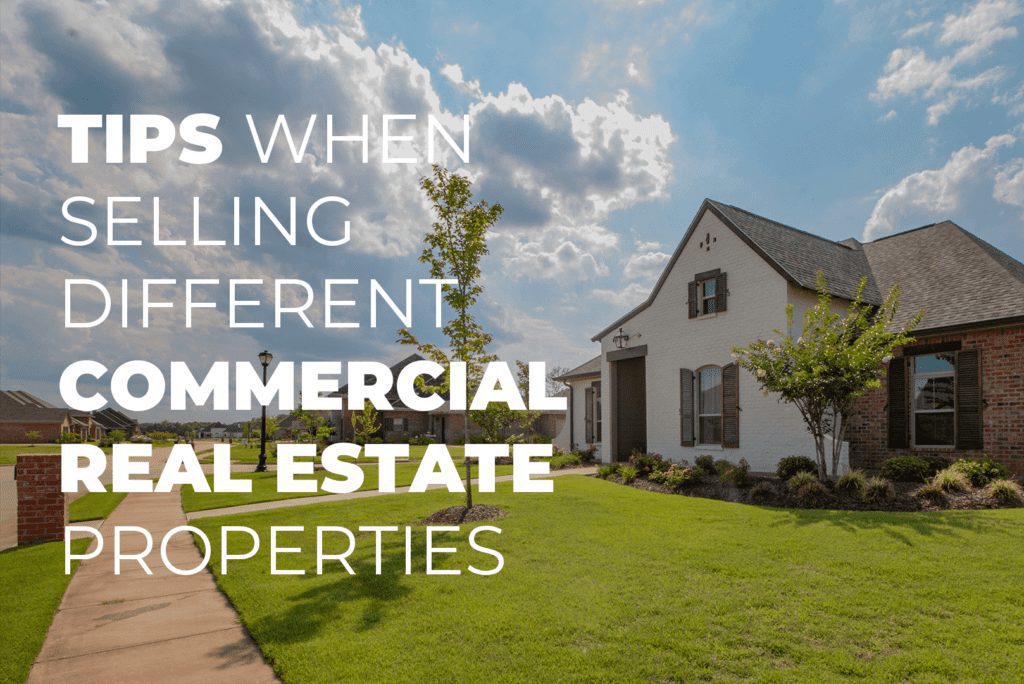 Commercial real estate may be a popular route when people are looking into investing but that doesn't mean they'll buy whatever's on the market. You have to sell it to actually increase the chances of a sale and boost the potential ROI.
When we say sell it, it means to do all kinds of tasks that can and should be done before actually listing and showing the property. There is a lot of background work involved in marketing a property that is necessary if you're serious and expect positive results.
Some of those tasks are as simple as cleaning and decluttering, and others may need a bit of investment like creating a 3D virtual tour. But all of those will contribute to increasing interest and profit on your commercial properties.
Industrial/Warehouse Space
Unlike other types of commercial real estate, industrial or warehouse space do not rely on indoor aesthetics to sell. But, buyers will want one that can be used immediately without them needing to construct or renovate much.
Make The Exterior Look Good
Indoor aesthetics may not be as important when selling this type of real estate but it doesn't mean you can sell one that looks run down even from the outside. It will appeal to an investor if you clean, paint, and fix anything broken on the exterior.
Draw Attention To Your Signage
Since you only have to focus on the exterior, putting a large, professional-looking sign outside surrounded by a well-maintained lawn will make the property look more appealing.
Use Energy-Efficient Fixtures
Installing climate control and light timers on the building may cost you a bit but saves operational costs for the buyer in the long run. This alone will be a huge plus point in the eyes of potential buyers.
Invest In Your Roof
Whether it needs a repair or a complete replacement, do it. People buying this kind of property consider the roof as a priority. If it's fully intact, buyers are already half-sold on it.
Retail/Restaurant Storefront
The goal of a buyer with this type of property is to attract customers or attract tenants that plan on attracting customers. So aesthetics matter but not as much as in apartments or offices.
Make The Parking Lot Look Good
Access to a clean and spacious parking lot is a big draw for buyers because it is usually an overlooked area when it comes to retail and restaurant for sale. Resealing the parking lot, patching up potholes, and repainting the lines should be enough.
De-Clutter The Interior
Buyers will be looking at how much interior space there is and what they can do with it. They can't visualize that if the staging looks too busy. Just leave it bare and highlight its functional aspects.
Highlight The Location
Location is a big deal for shops and restaurants because it will determine how lively the business is going to be. So make sure you include all the details pertaining to that, like proximity to parking and other establishments that create a lot of foot traffic.
Apartment Buildings And Multifamily Units
Aside from a nice parking lot and professional appearance, apartment buildings and multifamily units need other tricks for them to sell.
Proper Staging
When it comes to these properties, they need to appear spacious, neutral, and homey. This is to make them feel at home right away while allowing them to imagine what they can do with the space available. Virtual staging will allow you to easily do this. No more looking for furniture and plants and artwork to stage the place because all of that can be done digitally.
Maximize The Space It Offers
Investors want to know the potential of the spaces in your building. So to make the most out of it, you can add shelvings to shift the attention to vertical space if it lacks floor space. Or use an open bookshelf to separate rooms without making them look cramped.
Utilize water-saving fittings. As mention in the industrial/warehouse space, investors like these kinds of upgrades because it's money saved for them since they won't have to spend on it when developing the units–as well as the future tenants.
Consider Including Convenient Machines
Access to washers, dryers, vending machines, and such are heaven-sent for tenants because not every apartment has it. These accompaniments will benefit you when marketing and selling apartment buildings to an eventual investor; thus, adding an extra flow of income from the usage of the machines.
Office Building
Investors want to invest in office buildings that exude both a calm and productive vibe. Below are some tips to achieve that and prepare your commercial real estate property for sale.
Go For A Calming Environment
Companies planning to invest in an office would want the place to encourage employees to come in. Comfortable looking couch, some plants, neutral wall paint colors, and neat desks help with that. It makes it look like a place you can comfortably work in.
Make Sure Every Area Is Spotless
Cleaning all kinds of property you're trying to sell is a given. But it is especially important for office buildings because otherwise, it may give off the impression that there are more serious problems hiding in the building. Clean everything from the lobby, to the furniture, rugs, and even the often neglected rooms like mechanical room, bathroom, and janitorial closets.
Buyers will want to know if their investment in the property is worth their potential income. A list of your tenants with essential information, such as the lease rate, amount due, and total income for each lessee, makes it easier for the buyers to calculate that and decide.
Preparing commercial real estate properties for sale may take a lot of work, but you don't have to do everything yourself. There are things you can outsource like creating Matterport 3D virtual tour to go on your listing. This means you'll have high-quality and professional real estate photos and a virtual tour to market your properties. This allows investors to experience an immersive and interactive virtual tour anytime and anywhere. All while getting all the information they need, through Mattertag posts, about the properties that are necessary to make a decision. This alone instantly attracts attention from investors and often leads to close deals because of how convenient it is in streamlining their search for commercial real estate to invest in.