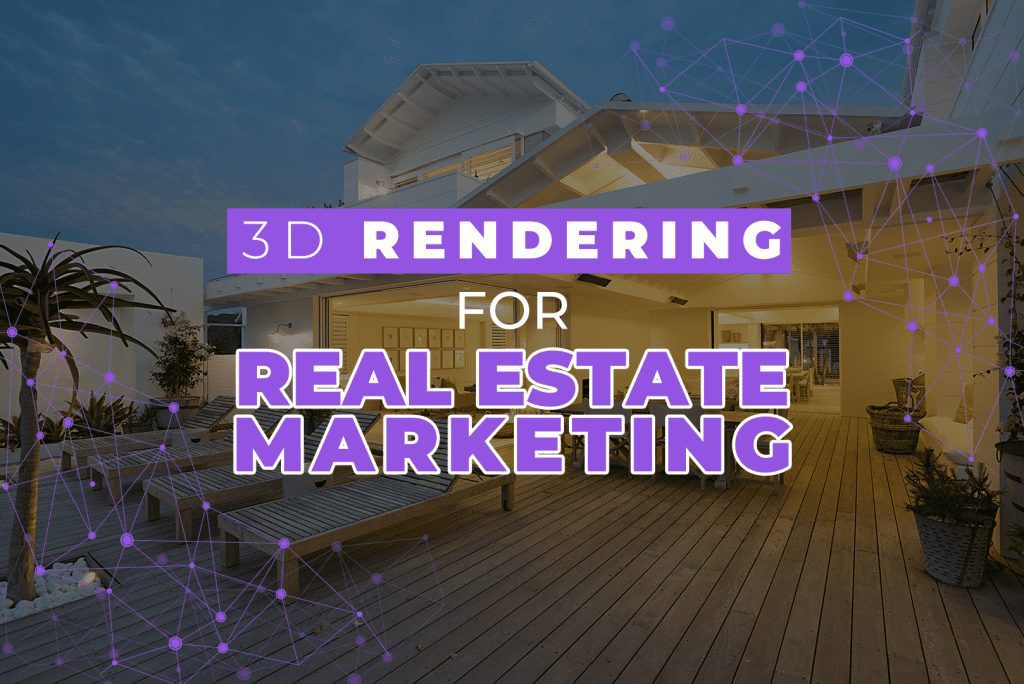 3D rendering is the final step of the 3D designing process. After creating 3D models of a collection of objects, rendering will produce a photorealistic image of the object by also adding lights, shadows, textures, and other elements using rendering software. Not only that, the final output can be a realistic simulation or a full-scale visual of the project that can be used to review the designs like how it would look in the actual physical world while providing you with the option to make adjustments. It is a very efficient, convenient, economical, and revolutionary way of project designing and planning.
This is why it has become a popular tool that the real estate industry implements within its marketing strategy. Initially, only high-level development projects were utilizing it. But nowadays, more and more industries are adopting this technology, especially real estate, as the cost and advancements in the technology of 3D have become more reasonable recently.
How It Compliments Content Marketing
The all too familiar content marketing is still the main marketing tool for most real estate agency but some have started combining it with 3D rendering. Not only because it easily puts them ahead of competitors, but also because it can be more cost-efficient than building, maintaining, and staffing a model home. Why? That's because it saves material and labour costs as well as time that usually comes with mistakes in the design.
How Real Estate Agent Can Use 3D Rendering To Market Properties
It's A Convenient And Effective Way To Market A Property During Renovation
Along with newly built properties, a lot of previously owned ones also populate the real estate market. For the latter to sell, some units will need a couple of renovations once the tenant vacates. It would be a waste of time and money to wait for it to be finished before an agent can start marketing it to prospective buyers, right?
What a real estate agency can do instead is to go ahead and put it on the market as a pre-sale renovation. They can then use an artist's impression through 3D rendered images to showcase what the finished renovated property would look like. This will build up interest and inquiries from prospective clients as well as eliminate the usual apprehension that buyers have when it comes to properties under renovation. They're often worried they won't like the finished product, which is why they avoid it. But 3D rendering answers that question in their mind as it can show them what the property could potentially look like.
We've talked about rendering properties under renovations. But real estate agents can also do 2D or 3D floor plan rendering for fully furnished homes to really make an impression on prospective clients. Rendered floor plans demonstrate the layout of every room in the building with high-quality graphics furnishings which help give prospective clients an idea of the spacing of each room in a way that even visiting the property would not.
Virtual tours are great because they provide an interactive experience of looking around a property without actually physically visiting it. This obviously saves so much time for the client and the real estate agent.
3D virtual tours are already an amazing way to experience an open house. And then there are 360 virtual tours that take it to another level because of its gyroscope capabilities which allow the tour to move with you as you move your device from left to right, or up and down. Not to mention that high-quality display will most likely turn prospective clients who perhaps apprehensive and wouldn't have been interested in the property into qualified leads.
Selling The Hard Sell Properties
This is not to say that some properties are easy to sell. It's just that there are those that will really test an agent's skill and patience. Some buyers will already lose interest if the listing doesn't include virtual images. But compared to those property listings that only uses photos, Realtor.com  found that integrating virtual tours get a significant 87% more views.
As mentioned above, 3D rendering also helps customers to see how the property will turn out, especially for those still under construction or renovation. This then helps them decide if they really want to commit, which is understandable because real estate is not a cheap investment. So they want to make sure they're getting their money's worth.
The technology picks its pace really quickly which means you either follow suit or get left behind in the competition. Because if you check up on your competitors, they probably already have 3D rendering onboard. If you want to be on the same level or even surpass that, you have to seriously adapt and utilize the latest technology when it comes to real estate marketing.