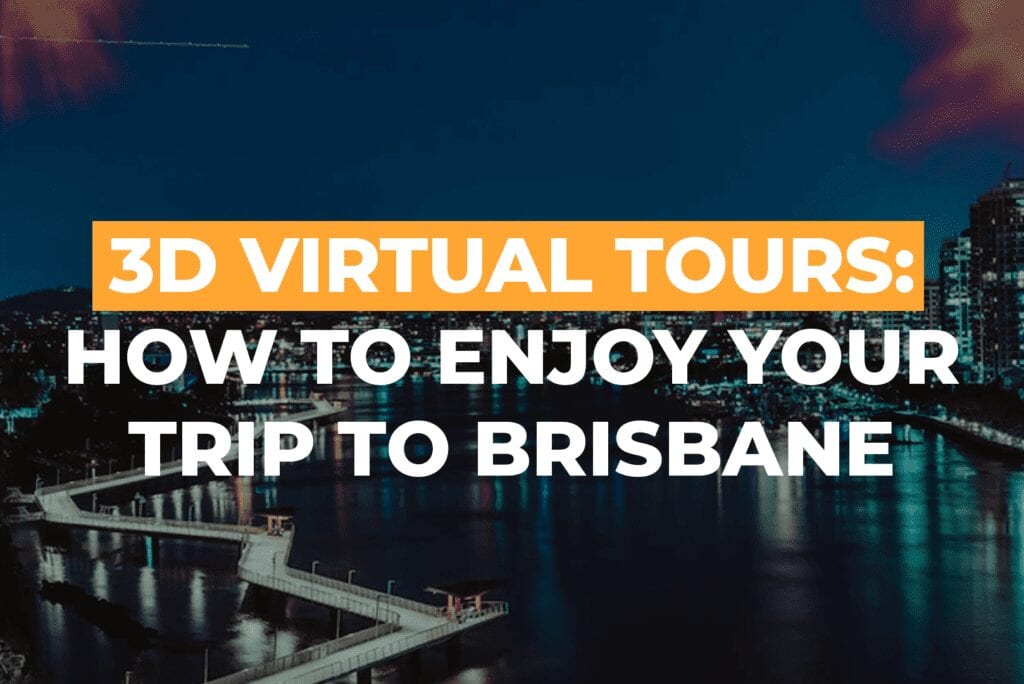 Australia's third-largest city has plenty to see and do. The main reason why Brisbane is probably picking up when it comes to popularity among Australian cities is that it offers the best of both worlds. It is hip and cool and has all the attraction and culture most cities in Australia has but it's also a more relaxed city which gives off a warmer and friendlier vibe. Aside from that, it also helps that it's close to both the Gold Coast and the Sunshine Coast. So once you're done touring the city and visiting attractions in Brisbane, you can easily go and chill at the amazing beaches of those two coasts. This is why Brisbane is so interesting, each attraction stands out for you and becomes more memorable because of the contrasts of experiences.
So, maybe when everything is back to normal and people can travel more comfortably, try visiting Brisbane and see another side of Australia that its more famous cities may not show you. If you still can't go out of your country or you choose to keep it safe and postpone all non-essential travels while the pandemic lasts, why not try travelling virtually. Thanks to modern technology, more and more places can now be explored virtually. Matterport 3D virtual tours are very interactive and immersive you'd feel like you're actually in Brisbane. But aside from being able to enjoy the location remotely, taking virtual tours will also help you out when it comes to planning your travels. It allows you to get insights into the destination and accommodations before making decisions that may affect your entire stay and experience in the city.
Brisbane At Southbank
This is the area that's most popular with tourists because it has all the attractions you'd expect and want. Whether it's your first time in Brisbane or not, you'd still enjoy these spots.
A ferries wheel ride may seem like a pretty basic ride but when you're new in town and want to get a bird's eye view of the city, they're perfect. With these fully enclosed, air-conditioned capsules that go 60 meters above ground, you get a pretty nice 360-degree panoramic view of Brisbane.
Cafes and Restaurants That Run Along The Brisbane River
It's no fun walking around on an empty stomach! When you get hungry or thirsty in the middle of exploring the city, or even if you just want to sample local dishes, you won't run out of options to grab a bite or drink from.
Both galleries have exhibitions by contemporary artists from all around the world. There's also kid-friendly exhibitions and activities so they too can enjoy the world of art. So there's definitely something for anyone to enjoy whether you're visiting alone, or with friends, or family.
Housed in one of Brisbane's premier heritage buildings, this intriguing museum was redeveloped and reopened in 2013. This "small in size, big in stories" museum occupies the top level of City Hall and brings the history of Brisbane and its people to life through a series of state-of-the-art exhibitions covering everything from convict history to Brisbane's floods. Adding to the experience are the sweeping views of the city from the magnificent clock tower.
Go Into A Nature Adventure
Australia is famous for its natural wonders, beaches, and wildlife. So it's a must that you get the most out of that when you're visiting a city in this country that offers a lot of those. Especially when you're trying to take a break from the hustle and bustle of city life.  A change of pace when you're on a vacation like this can be a breath of fresh air, literally and figuratively.
Hike Mount Coot-Tha
Mount Coot-tha or "Honey Mountain" which consists of a 287m mountain where you can enjoy stunning views of Brisbane was once home to the Yugarapul Aboriginal people. But nowadays, it's one of the most popular tourist destinations in the city.
Once you're there, you can hike the bush trails, practice yoga at sunrise, or check out the Mount Coot-tha botanic gardens and greenhouse, which has a picture-perfect geometric dome!
You shouldn't miss sailing boats in the Brisbane River because not only that it's one of the most beautiful things to see in Brisbane, it's also a quick way to tour the perimeter of the city. Moreover, directly east across the river is Kangaroo Point where you can go rock climbing, have a picnic, or marvel at the city skyline. If you'd love to try your hand rock climbing in a natural setting without even leaving the city, there are rock climbing tours at Kangaroo Point Cliffs where you'll spend 2 hours climbing along with the best instructors.
Visit The Lone Pine Koala Sanctuary
If you visit Australia, seeing and interacting with koalas is a must and Brisbane's Lone Pine Koala Sanctuary is the perfect place for that! In this sanctuary, nestled on the Brisbane River, you can also meet other Australian popular animals like kangaroos, wallabies, wombats, dingoes, snakes, and even crocodiles. What else says Australian getaway than pictures of you cuddling with koalas, holding a snake or baby crocodile, right? If you're staying in Brisbane for a while, you may even encounter and experience the bird of prey flight demonstrations, platypus feeding, sheepdog and shearing shows, Tasmanian devil keeper talks, and barn animal encounters.
Aside from the koala sanctuary experience, experiencing the breathtaking beauty of a World Heritage-listed wilderness on the Springbrook National Park Discovery Full-Day Bushwalking Tour is something that you should add to your plans. This is a small-group tour, with a maximum of 15 people, and includes expert guides, picnic lunch, transportation in an air-conditioned minivan, national park fees, and hotel pickup and drop-off. This tour will take you on a guided bushwalk, have a picnic lunch at Purlingbrook Falls, as well as give you a chance to swim in rainforest pools and see interesting rock formations.
If you want to see and experience all the city's highlights in one day, the Best of Brisbane Full-Day Sightseeing Tour is a fun adventure that allows you to view the city from multiple angles. Start your day with a scenic coach tour around the historic landmarks, then hop aboard a boat and cruise along the beautiful Brisbane River before heading to the top of the Brisbane Wheel and Mount Coot-tha Lookout for panoramic city views. This tour also includes a trip to Lone Pine Koala Sanctuary, where you can cuddle one of these lovable creatures and get up close to other Aussie wildlife.
Since the coronavirus is very much still happening, although Australia seems to be handling it fairly well, travelling is still a bit of a hassle because of the restrictions. Good thing virtual tours are now widely used and available for people to enjoy the world even in the comfort and seclusion of their homes. Brisbane, for one, is a great city to explore. So while you're still stuck at your house and can't plan a real getaway, sit back and take these virtual tours for now. It may as well be a great travel appetizer to dig in.