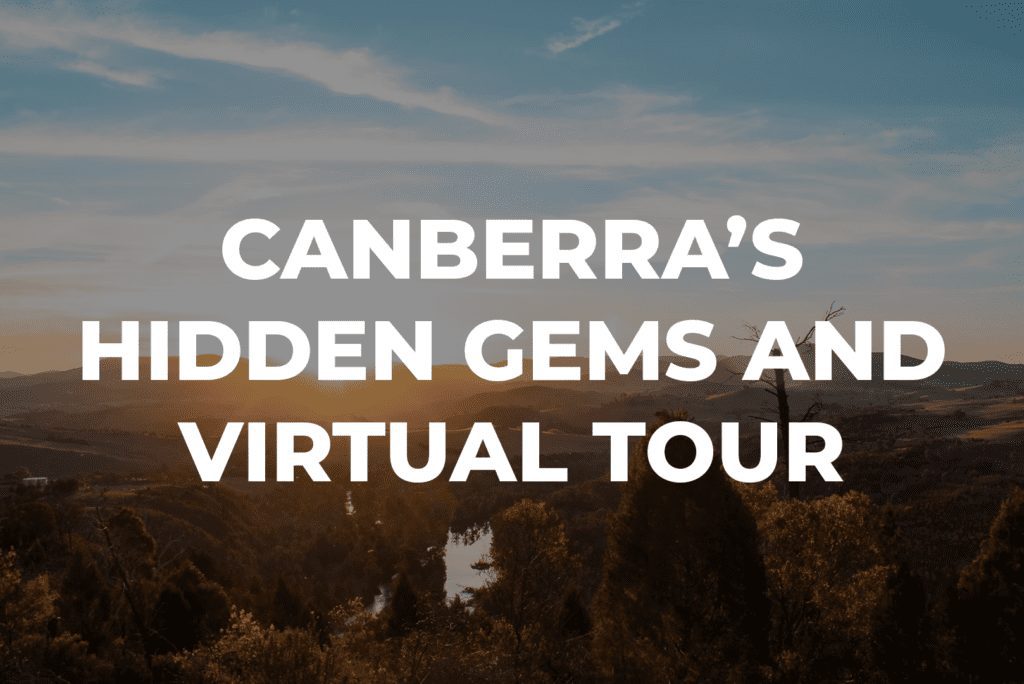 Australia's capital, Canberra, used to have a boring reputation which is why it wasn't a popular destination for tourists. Although it's not as bustling as other cities in the country like Sydney and Melbourne, Canberra has always been a great destination for a cultural experience. With its proliferation of museums and galleries, your appetite for history and culture will be satisfied. But as the city started to reimage itself, new venues and things to do around the city have emerged waiting for more people to be explored.
If you still can't travel don't feel like you can't see Canberra at all. Thankfully, 3D virtual tours are now a thing and a lot of popular sites in Canberra already offer them. Get yourself pumped for your future travels by taking these virtual tours first while familiarizing yourself with the places at the same time.
Here are different things for everyone to enjoy. If and when you can, grab the chance to visit these hidden gems!
For Food Lovers
NewActon
If you're looking for a place to stay complete with drinking and dining options, this is the place for you. You'll enjoy your stay at the funkiest hotel in the city which is the Ovolo Nishi Hotel. Once your stomach rumbles, savour a nice dinner at the Fekerte's Ethiopian. But if it's cocktails you're craving for Parlour got it covered for you while Interlude Espresso Bar is where you can sip the best coffee in Canberra. You can find and enjoy all of that in this cool new precinct of NewActon.
Guild
Think board games are cool but underrated? Guild agrees with you which is why they combined it with food! What else is a better way to promote and encourage board games than playing them after or while having a delicious and filling lunch? This bohemian bar/restaurant that's located at LG Baileys Corner, 150 London Circuit, Canberra will make you keep coming back because of its unique concept and great food, especially if you're a big fan of board games.
The Truffle Farm
Truffle is one of those insanely expensive foods in the world that food fanatics clamour for. If you're a fan, you can enjoy it here in The Truffle Farm in Canberra during the Truffle season from late May to early September. For those who don't mind working up a bit of sweat for their food, you can participate in a truffle hunt with the help of truffle dogs through the truffle trees on this farm! It's certainly a unique way to experience one of the most sought after foods in the world. You can also enjoy sparkling brunch and degustation events at the farm.
For Adventure Seekers
Hot Air Balloon Over Mt. Ainslie
If you like the movie Up and have always wanted to know what it feels like to be up in the skies in a hot air balloon ride, Canberra is one of the only places in the world where this happens frequently. Try it out and enjoy the bird's eye view of the entire city. The rides end with a champagne celebration and gourmet breakfast at the Hyatt Hotel too!
Jet Flight Simulator
Whether you're an aviation enthusiast, have a kid in tow who is obsessed with aircraft, or even if you're single travelling in Canberra who is a kid-at-heart, this is a must in your itinerary! At around $99 Au you get to enjoy the thrill of being a pilot and in control of your very own Boeing-737!
Big Splash Waterpark
Love playing in the water and going on water slides? Big Splash Waterpark has 9 water slides for you to have absolute fun! At around $27 Au you can enter Canberra's only water park as well as wet cinema, and more. Just make sure you contact the waterpark before going because they're subject to weather conditions and to be informed of possible restrictions due to the current situation.
Boundless – Canberra's Best Playground
They've got climbing walls, a waterpark, sandpit, and many more structures and slides to entertain. If you're visiting Canberra as a family, Boundless is a great place to have fun and bond. It is Canberra's first all-abilities playground, located on the shores of Lake Burleigh Griffin, so you can rest assured both kids and adults will find heaps of adventure to enjoy. There are toilets, shade, and a surrounding fence too.
Some people like to bike to enjoy nature and a location view. You can do that around the iconic centrepiece of Lake Burley Griffin. You can cycle around the full circumference of the lake or just a portion of it. There are three suggested routes that you can take. Doing all three sections equates to a ride of 29 km – you can of course mix and match but if you do the East and West Basin you also, by default, do the Central Basin.
Unusual Attractions That Even Locals Might Have Missed
Picnic At Aspen Island
While locals may have heard the bells of the National Carillon on a routine walk around Lake Burley Griffin, many may not have taken the time to experience its beauty up close. Why not pack a picnic and enjoy a recital from Aspen Island? You might just experience something amazing that not many locals have which even makes it super cool because it's like a little secret only a few know about.
Driving Tour Of The Yarralumba Diplomatic Estate
You don't have to be into politics to find embassies and the stories behind them interesting. If you're one curious cookie, you can discover the embassies and consulates that call Canberra home and what influenced their design with a driving tour through Yarralumla. It's a fun and cultural experience at the same time. You might even find that, after looking at the various architecture of the diplomatic buildings from around the globe, you're drawn towards Asian architecture more or something else.
The Magna Carta At The Parliament House
The Magna Carta is a Latin word for 'Great Charter' was originally drafted in 1215. It is famous around the world as the foundation stone of constitutional and parliamentary government.  Parliament House has a 1297 edition of the Magna Carta—one of only four in existence, and the only one in the Southern Hemisphere.
The Magna Carta monument is a symbol of the ties between the peoples of Australia and Great Britain. Funded through a national appeal and generous gift from the British government, the monument was a Centenary of Federation gift to the people of Australia.
The design is based on an ancient English funeral mound or barrow, which has been cut away to reveal the treasure inside (being the Magna Carta).  A copper dome sits over the monument, with words cut out of the copper around it.
For first-time visitors of Canberra, may you be a tourist or a local, you may find it easier to drop by the Region Visitors Center for tips and assistance so you get the most out of your stay. This way, once you got the basics down, you'll feel more comfortable about getting into these hidden gems in Canberra which may feel intimidating for those who are totally new to the city. Check out this Matterport 3D virtual tour of Region Visitors Center to get started!