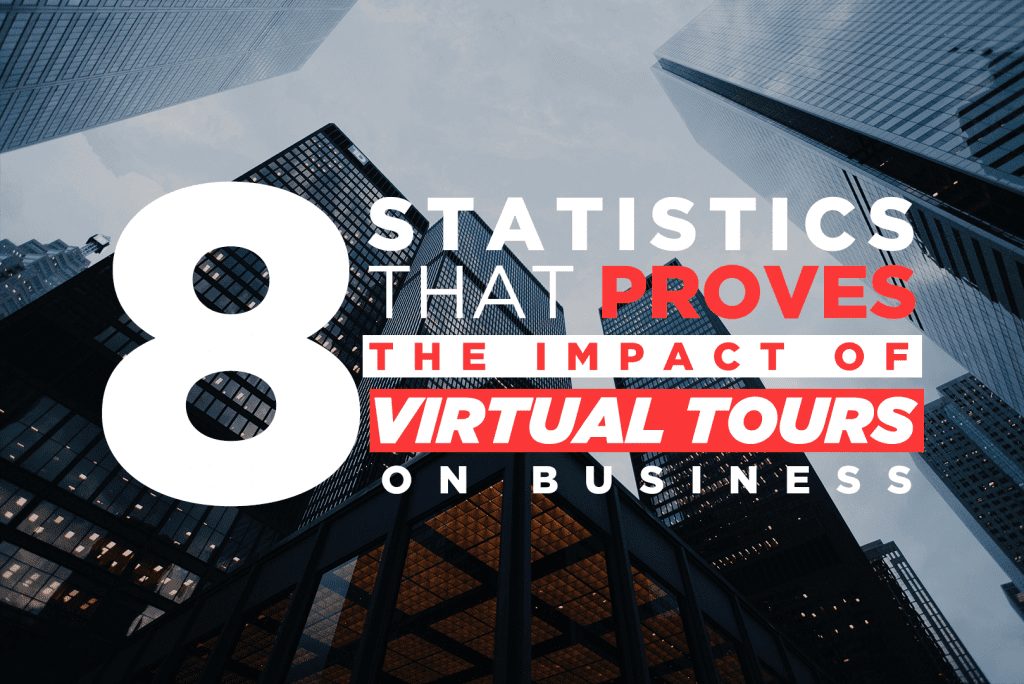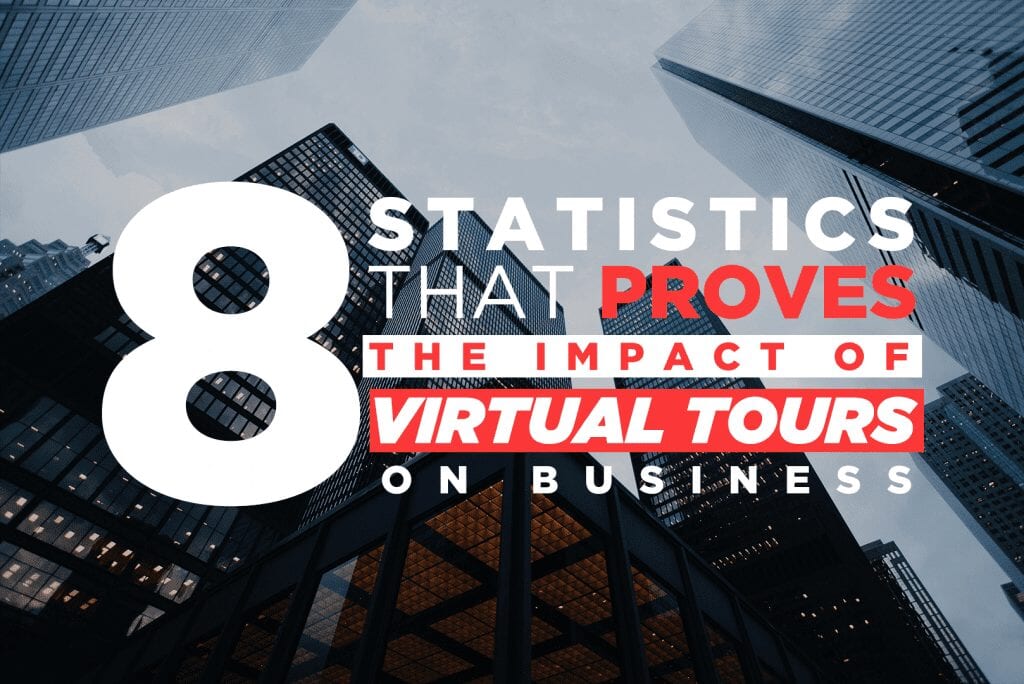 With more businesses going online, it has become a must to utilize every digital marketing strategy possible to improve online presence, which consequently increases sales. Virtual tours have now become popular in many industries including tourism and real estate. While relatively new in the real estate industry, virtual tours have shown promising results. While needed, digital solutions like virtual experiences come at a price. The next question businesses have to ask themselves is: "Is it worth it to invest in virtual tours?"
When embarking on a new business strategy, the return of investment is always considered because that is the only measurement to prove the effectiveness of any marketing efforts. Hence, thorough research is needed before setting out a plan. There are vast resources on the effectiveness and impact of 360 photos and virtual tours; listed in this article are the statistics to give you a more accurate representation of how impactful virtual tour is in businesses:
1. Business Listing With A Virtual Tour generally have a 50% Increase In Online Interest
In a commissioned study by Google in 2015, business listings that included photos and virtual tours were twice as likely to generate interest online leading to a 41% increase in booked reservations.
2. 67% of Users Want To See Virtual Tours On A Company Website
More than half of the people who participated in that survey by Google—specifically 67% of respondents, appreciate virtual tours and want more businesses to include 360° photos and virtual tours on their websites.
3. Property Listings Without Virtual Images Cause Disinterest In 54% Of Buyers
In another research done by National Association of Realtors, presented shocking statistics that a little over half of the buyers won't even consider checking the property unless it has virtual images. Therefore, without any sort of virtual tour on your site, you are already losing half your potential buyers.
4. Listings With A Virtual Tour Receive 87% More Views
Compared to those property listings that only uses photos, Realtor.com found that integrating virtual tours gets a significant 87% more views. This finding supports the prior research that the majority of people won't be interested in listings without virtual house tours.
5. 75% Of Potential Buyers Consider Virtual Tours As A Major Factor In Their Purchasing Decision
As surveyed by Planet Home Study, 75% of buyers agree that a virtual home tour is a major deciding factor in whether they would buy a property or not. Customers find real estate virtual tours as useful and maximize the ability to research and compare property even before reaching out to a realtor.
6. Increase Visitor Retention To 5-10 Times
Visitors and potential customers find virtual tours and panoramic images deeply engaging and interesting thereby increasing their website session to 5 to 10 times longer as noted by Panomatics. Since 360 tours showcase an entire space, people are more likely to spend extra time on your website to explore the different areas of your property.
7. Websites With Virtual Tours Ranks Higher In Google
LCP360 and Pinnacle concluded that websites with virtual tours perform better in search engines as compared to sites that use only images. Google favours 360-degree scenes over still photography, with a 2:1 preference for thumbnail display on Google Map listings. In addition, virtual tours influence a 16% growth in organic search and a 12% increase in engagement in Google Map listing.
8. The Return Of Investment (ROI) Is Less Than 4 Weeks
Virtual tours have proven to increase potential customer's interest and positively guide their buying decision process. Businesses that adopted virtual tours in their business model with the help of professional virtual tour providers saw favourable results in sales in less than 4 weeks. Virtual tours, indeed, is a major marketing strategy that provides a unique and interactive experience to your potential customers.
As presented by the statistics, incorporating a form of virtual tour in your business model really boosts people's interest, site engagement, sales, and search engine ranking. The challenge now is how or who is the right person to create virtual tours. You may of course create it on your own by investing in the right device like Matterport cameras and software, however, there is just ease and a higher level of efficiency when you hire a professional.  As more and more businesses adopt virtual tours, get ahead with SmartView Media, your all-in-one 3D interactive solution. Contact us today to collaborate on whether your business needs virtual reality, augmented reality, mixed reality, 3D floor plans, or all of the above.