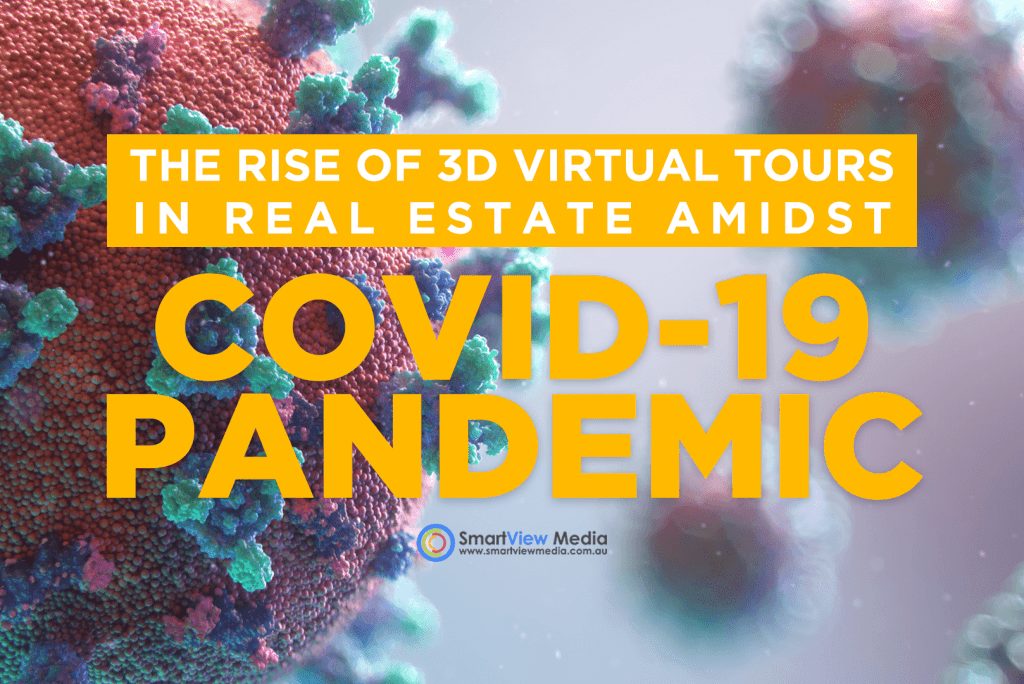 "Out of adversity comes opportunity." – Benjamin Franklin 
We can all attest how COVID-19 pandemic is a major setback to humanity. Human beings are just meant to be social but given the threat of the virus, most if not all person-to-person interactions are put on hold indefinitely. Mandatory lockdowns, social distancing, work-from-home setups and virtual meetings have replaced our normal lives. But once again, proving that our species can withstand the test of time, new technology and new industries have emerged amidst this pandemic. 
Reinventing Real Estate Tour with Virtual Tours
3D virtual tour is already a growing technology before the pandemic, but this year propelled the use of virtual reality in the real estate industry. Virtual tours provided a great option for home sellers and real estate agents to proceed with their business and display their properties without an in-person tour. As the market adjusts to our new way of living, 3D reality paved way in revolutionizing real estate even in the middle of a health crisis and will definitely belong in the future of the industry. One may even say that it made each transaction swift as meetings with prospect buyers are also conducted through video conference while document signing and notarization can be accomplished electronically.  
So, How Did Virtual Reality Start?
The term "virtual tour" was first used in 1994. The technology was first utilized in an industry extremely paralleled to real estate. It was a historic museum visitor interpretive tour viewing on Dudley Castle in England as it was in 1550 through 3D reconstruction using a computer-controlled laserdisc based system. The virtual walk-through was opened to the public in June 1994 by Queen Elizabeth II making Her Majesty one of the first to experience the virtual world. 
Though 3D virtual tour has widespread use in museums, its technology gained more traction in the computer gaming industry making video games more interactive for its users. The use of virtual reality has further expanded to industries such as education, commercial, medicine, archaeology and more. 
Why Virtual Tours Are Becoming Popular 
In
 Real Estate
Aside from the fact that virtual tour is a brilliant solution amidst travel restriction and physical distancing as a consequence of the current global health crisis, real estate 3D virtual tours is simply a technology that is bringing wonders in the industry which both the realtor and the buyer could agree with. Here are some of the benefits of virtual tours and they might also be the reason why it is here to stay: 
 

Time-saving—No more waiting for an open house schedule or taking the whole day searching for your dream home, view different properties in different locations any time of the day.

 

 

Convenience—Setting a meeting between the realtor and the buyer could require a few phone calls and rescheduling to compromise busy schedules. Add in the effort and cost of traveling to go back and forth to check multiple.

3D

 

real estate virtual tour

s

 

save

you from all the hassle of house hunting and permit you to do an open house at the very comfort of your home.

 

Interactive—With the 3D and 360

° 

view of the whole property, this technology can offer so much more than just viewing a photograph of the property and a unique experience where the buyer can "walk-through" the house mirroring the actual open house. 

 
To put it simply, virtual tour is a digital twin of the physical property created using a combination of videos, images, and other multimedia effects to enhance the visual experience of the end-user available through mobile phones, tablets, and laptops. 
In the virtual tour expect Google Street View, Matterport 3D virtual model of the property, HDR photography of the stunning interiors of the house, and it may even include drone videography for the cinematic bird's eye view. The interactive 3D virtual tour has a self-guided walk-through feature that allows the viewers to explore and navigate from any section of the property with a simple click. It also has an auto-play mode which is like a panoramic view of the whole property or specific room but in a walking/fly-through type of experience. The highlight reel navigation, on the other hand, is image-based navigation that allows you to conveniently jump from any key area or room. A floor plan is also accessible to have a comprehensive look of the entire area and provides the actual measurement of the room, alley, and other space. 
The Future of Real Estate Industry
Though it can never replace the engaging experience of having your realtor with you in an actual open house, virtual tours are an innovative alternative, especially, at this crucial time. Moreover, even without the physical restrictions, the real estate industry can greatly benefit from VR technology by making each transaction more efficient, provide more information to the buyers, and help buyers with their purchase decision with an accessible but wide range of selections.