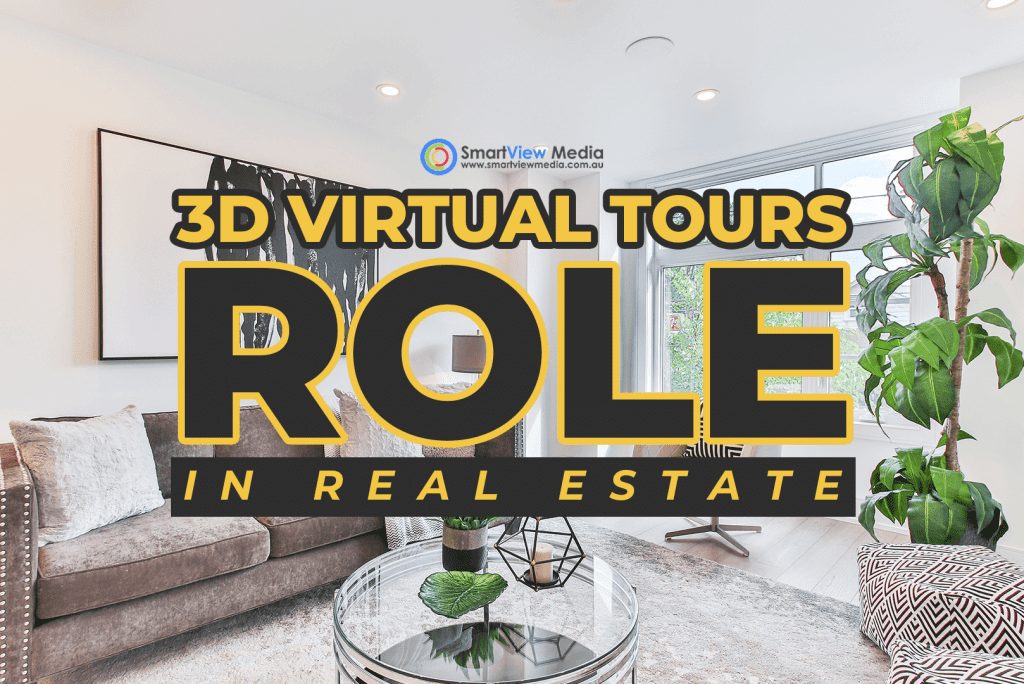 In every industry, adopting new innovative technology is a sure way to achieve long term success. Such innovation promises a new and improved ways to do things, where cost-effectiveness and convenience are guaranteed. Nowadays, virtual reality technology has served as the front runner of many industries. VR headsets are hot in the market. And if you haven't incorporated 3D virtual tours into your business model, you are being left behind.
The use of virtual tours in the real estate industry has become more prominent as the years go by, especially, this year 2020. The internet as an example is a technology we all can agree has made our lives easier and has opened a lot of doors for us. With the tip of our fingers, communication, research, and business are accomplished more meticulously, creatively, and efficiently. With the advantage of the internet, a 3D real estate virtual tour is accessible globally—wherever and whenever—making the market for real estate even bigger but more competitive.
Understanding The Nature Of Virtual Tours
In the real estate and tourism industry, virtual reality is popularly used as a marketing tool while other industries like engineering and medicine uses it for research and simulation purposes. Of course, any industry could utilize virtual tours for a range of purposes. The goal of real estate virtual tours is mainly to guide their customers' buying decisions and virtual tours offer an effective way for marketers to provide them with information to know what they can expect with the property through an immersive experience. In real estate, virtual tours are used specifically to resolve the specific needs of the customer through the different types of virtual tours.
360 Virtual Tour —this s a fully interactive and completely immersive 360 experience where the customer can "walk through" the property using an easy navigation system. With this tour, the customer can scrutinize each room and space of the property.
3D Floor Plan—not as immersive as 360 Virtual Tour, but an effective and highly informative way to present the comprehensive view of the property and informing the buyer of the scale of each room, space, and features. It presents the whole architectural plan for the whole property.
Virtual Reality—this requires a VR Headset and provides a personalized visualization of the property. The customer can interact with the property as if they are in the location.
How Essential Is Virtual Tour in Real Estate
The competitiveness of the real estate market will just keep becoming more intense. In order to get ahead in such a competitive industry, realtors need to integrate new technology, improve interactive content, and enhance customer service, and effectively implement those in their marketing strategy. Virtual tours have proven its appeal to customers as real estate listing with virtual tours included garnered almost 50% more clicks than those that only use still photos. That increase in user engagement will be guaranteed to make a positive influence on their decision making.
Gathering Information
With a virtual tour integrated into the marketing campaign, potential buyers can access vast information in a much more accurate and reliable way. Photographs only provide an extremely curated visual of the property but don't satisfy the information buyers want that can only be accessed by using other senses. The immersive and interactive feature of virtual reality permits a prospective buyer to have a similar experience they would have in an actual in-person tour without needing to be in the location physically—another appealing scheme to customers: convenience, cost-effectiveness, and accessibility. Thus, a virtual tour improves the way customers gather information and perspective of the property in a more comprehensive way.
Purchasing Decision
Aside from gathering concrete information about the property, buyers are also guided by their emotions to arrive at a decision. Most of the time, we are governed by our emotions which is why making the prospective buyer feel comfortable and satisfied is pertinent inclusion in the marketing strategy. 360 tours and virtual reality can effectively influence that decision-making process by presenting stimuli that will activate the buyer's senses.
Referral
All marketers know the importance of word-of-the-mouth. Others' experience of how worthy their purchase and how gratifying their experience was, is an important source of information for potential customers. It is deemed more credible and reliable as it is from a personal and independent perspective. More so, commonly these reviews are seen to be more trustworthy as they come from familiar faces (i.e. our family and friends). Professional reviews definitely have that authority but nothing beats the trustworthiness of a person you know personally.