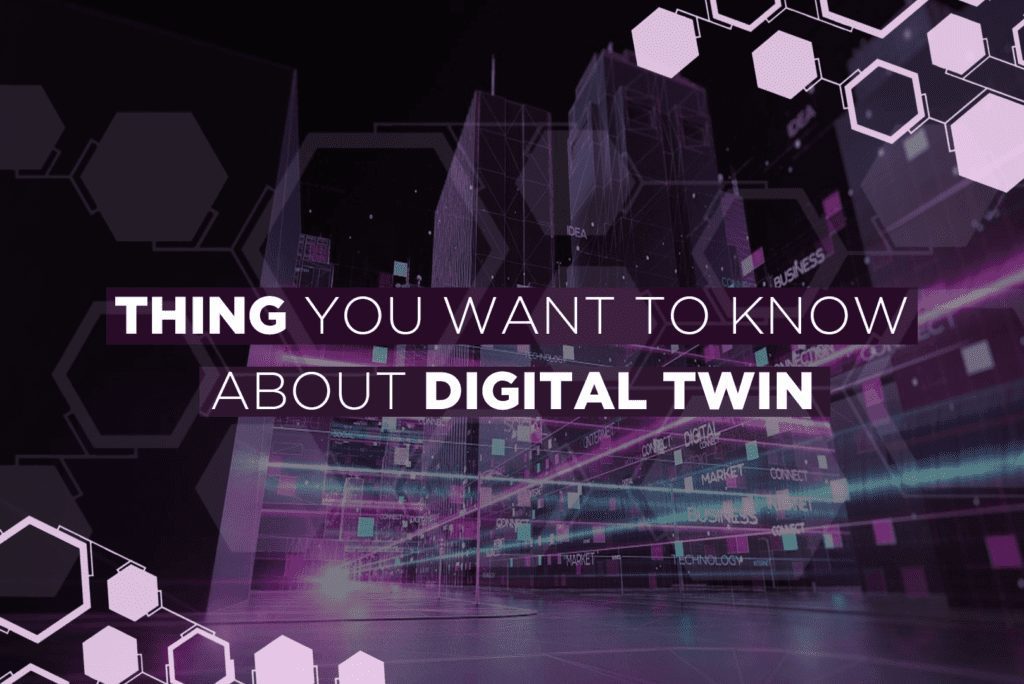 While it may seem like you're just hearing about digital twins now, it's actually not that new. In fact, it's been around since 2002. The reason why it is now becoming more talked about is that the IoT has made it possible for it to be implemented cost-effectively. Not to mention that it is now important and widely used in businesses.
What Is A Digital Twin?
So what is a digital twin exactly? Well, to put it simply, it is a virtual model of a process, product, or service. It can be an accurate virtual 3D model of physical objects like a jet engine or wind farms or even an entire building or city. With a digital twin, it is also possible to replicate processes which can then be used to gather data to see if it will perform well or not.
With such an advanced computer program that allows different industries like engineering, health care, and disaster management to create simulations using real-world data to predict how a product or process will perform, we're able to avoid costly mistakes.
Because it is basically a copy of the real product or service, businesses and industries alike can continue to innovate and improve without the worry of wasting resources or being held back by costs of testing over and over until the desired quality is achieved.
What Challenges Has It Helped With?
As mentioned above, the digital twin is now widely used by different businesses and industries like engineering, automotive, healthcare, and power generation. And for good reason, because it has been a great tool to have in solving a lot of different challenges in those fields.
Things like fatigue testing, corrosion resistance for offshore wind turbines, as well as efficiency improvements in racing cars have been easier to solve with the help of having digital twins. Systems have also modelled the flow of people through hospitals and track where infections may exist and who may be in danger through contact.
A digital twin can model a probable problem in a particular product or service in order for the users to come up with a solution, test it out in the program before it happens for real. So basically, it can be used to detect problems in advance and resolve them all on the program so that they can be avoided altogether in the real world.
When To Use Digital Twin?
There are three broad types of digital twin that can be used for different times or stages of product or service creation such as logistics planning, product development, and re-design, quality control/management, and systems planning. As a result, businesses and other industries can enjoy cost-efficient testing of their products or services whether in design, implementation, monitoring, or improvement.
Digital Twin Prototype (DTP)
This happens or used before a physical product is created
Digital Twin Instance (DTI)
This is for running tests on different scenarios. So it is used after the product is produced.
Digital Twin Aggregate (DTA)
This is used to determine the capabilities of the product, run prognostics, and test operating parameters using the information collected from DTI.
What Are The Benefits Of Digital Twin?
A digital twin allows users to investigate solutions for product lifecycle extension, manufacturing and process improvements, and product development and prototype testing. Because of this, users can enjoy different benefits depending on when and where it is used. Here are some of those:
Reduces Maintenance Burdens And Cost
This is when used to monitor existing products like a wind turbine or oil pipeline.
Reduces The Chances Of Product Defects And Shortens The Time It Needs To Promote
When digital twins are utilized ahead of manufacturing and are used for prototyping.
Digital twins can also be used to model a process like the monitoring of staffing levels against output or aligning a supply chain with manufacturing or maintenance requirements. Which then helps in increasing reliability and availability because of improved performance.
Lowers Risks Of Accidents And Downtime Because Of Failure
In the process of manufacturing products, being able to predict problems or defects before it happens, not only help solve it faster and earlier but also saves time, money and prevents mishaps along the way. In line with that, since there are fewer troubles in terms of scheduling maintenance, repair, and ordering of replacement parts due to DTI, companies are able to meet and stick with their production goals.
Offers Continued Improvements
By implementing digital twin aggregate (DTA) products can be improved further by analyzing customization models and performance testings in real-time.