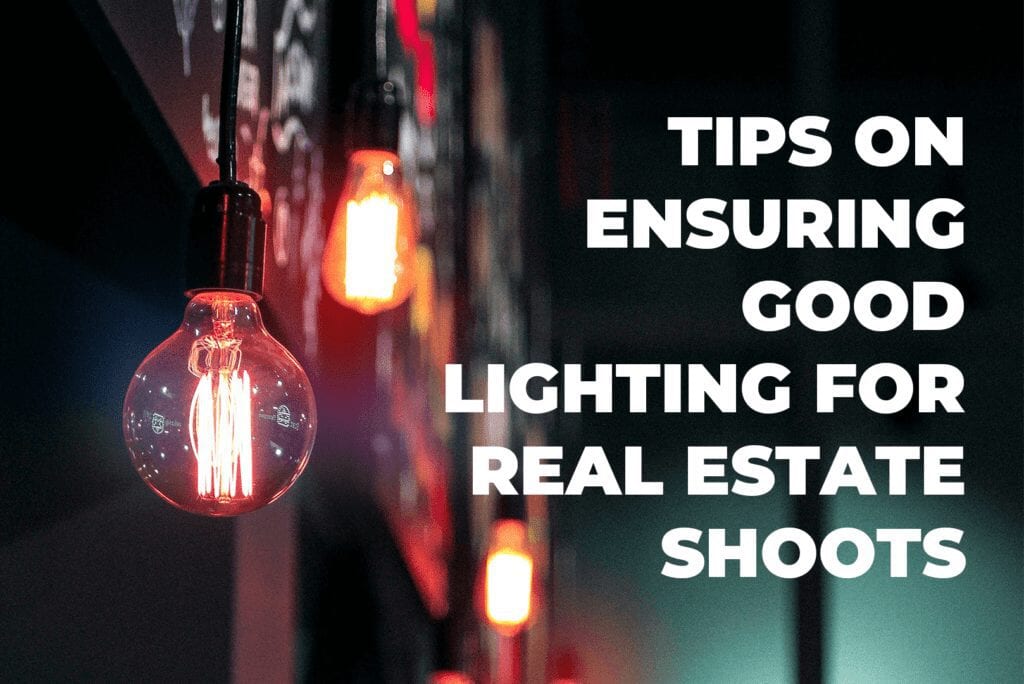 While 3D virtual tours are now the front runner when it comes to marketing real estate, photos are still necessary as it is the first thing that online shoppers notice when looking through listings. Having said that, the quality of your photographs should be really good if you want to motivate a buyer in a good way.
Just take social media, for example, there's a reason why people put an effort to look good in their pictures because it evokes positive reactions and comments. And since you're most likely using social media to promote your business, high-quality and professional real estate photography is definitely a must! Here are some tips that will help you with that.
Of course, it all starts with the camera that you're using. If you're shooting with natural lighting, get a wide-angle camera that will allow you to capture everything from the interior images and the surface of the house to the surrounding property. A tripod and wide-angle lens would both be needed for these shots too.
So, as mentioned above, you will most likely be using a tripod. And when it comes to tripods, all you have to keep in mind is that it needs to be strong and stable to avoid fuzzy images.
Aside from that, make sure you fasten the strap of your camera to avoid a costly disaster when you have it hanging around your neck.
It's a good idea to get a different form of feet for different surfaces too to maintain stability when shooting.
For tripod heads, you get one that is used for still shooting which is the ball head mount. You can also get a slider or a fluid head which is better for taking videos as it gives versatility and freedom.
Consider The Natural Lighting When Angling Your Camera
Natural lighting is great but this alone won't get you good photos. You need to know the angles that will showcase the place and furniture in the best light. Also, it's important to note that you need to take the available space and the brightness into consideration when shooting with natural light.
Window lighting is a form of side lighting and heavily dependent on the distance from the light source. Moving the subject away from the window creates harder shadows and stronger contrast. Natural window light can be the best way to brighten a subject.
So when shooting a small room with a window, the doorway is probably the best position for the camera. But if it's a bigger room, you get to have more creative freedom on where you can get your shot to create interesting ones. Just don't move away too much from the window to avoid high contrast.
Different Time Of The Day Evokes Different Mood
The best source of natural light is either the sunrise or sunset. Those two are where you get clear cut shots of a bright and open house or an elegant and interesting one. But if you're trying to go for a more dramatic or magical vibe, the golden hour after sunrise or before sunset is perfect for that.
Remember to find out which way the house faces so that you can get a shot of its facade when the sunlight is at its brightest. This is important that you get this shot because the front of the house is often the main featured image in listings.
Edit Your Photographs
Natural lighting can be both great and challenging when you're trying to get a good photo. In case you didn't get the exact lighting you needed for a shot despite adjusting the angle of the camera or manipulating the source of the light like closing the windows partially, know that you can always edit your photos. Adobe Photoshop Lightroom and the SLR Lounge Lightroom pre-set program are two programs you can use to edit.
Stage The House
This is an obvious step but still deserves a mention because it is very important in achieving professional but mass appealing real estate images. Of course, you can do it the conventional way. Declutter the house and then bring in furniture and pieces like different lighting to be arranged depending on the mood you're going for.
Or you can also do virtual staging. Since virtual staging only needs to take images of the vacant rooms in the best lighting possible and do the rest digitally, a reasonable timeframe for high-quality staged photos can be expected within 2 business days.
Know Your Style And Hone Your Photography Skill With It In Mind
Yes, cameras nowadays are so good and come with a lot of features that allow you to take good photos almost easily. But don't just rely on your tools, you have to find out your own photography style and then invest some time to master your skills to match your preferences.
Once you've achieved that, you can then keep your ISO onto 100-200 as the default option as it makes images free of any noise and grain. Just use your natural lighting knowledge and the skills you've learned to get the brightness that you're aiming for in your shots.
If it's really dark indoors because of multiple reasons out of your control, like lack of windows or where the house is facing, just simply raise ISO a bit to get a brighter exposure without impacting the appearance of motion or the depth of field in your image.
The real estate marketplace is very competitive. So along with ensuring high-quality, immersive, and interactive 3D virtual tours in your listings as well as your website and other social media platforms, an excellent photograph is crucial for the property. Both of these can be used to stand out from your competitors, showcase the property in the best light possible, and entice potential buyers.