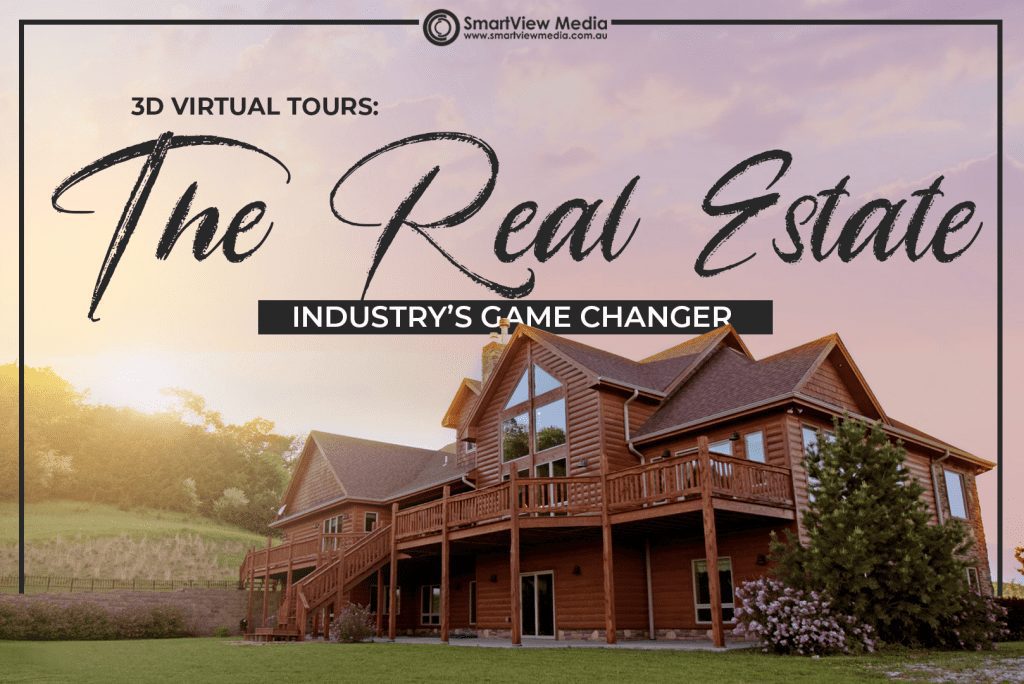 Out with the old, in with the new. With the heavily internet-driven era, people have become more goal-oriented and efficient with their time while multi-tasking different responsibilities at once. It is also safe to say that we have become more meticulous and harder to impress. Our buying decision has become largely influenced by how much information is available for us to ensure that it would serve its purpose and satisfy our needs. 
Hence, transformative real estate 3D virtual tours are sweeping the real estate industry by storm, every real estate broker is working to incorporate 3D Virtual Tours into their business model. 
Real estate brokers utilizing 3D virtual tours reported a whopping 40% increase in website visitors and 46% more sales. Proving that the traditional real estate listing using only still photos is getting left behind in the game. Consequently, a survey done by Planet Home Study in 2007 found that 75% of prospective buyers highly preferred seeing a virtual tour of the property, which assisted in their purchase decision. Utilizing this virtual reality approach increases your authority with your customers and puts your business on the leading edge in a highly competitive market.  
Benefits of 3D Virtual Tours in Real Estate
This wonderful innovation overcomes the limitation of an in-person open house. The availability of property viewing is now 24/7 open to potential buyers, customers, and guests regardless of wherever they are. Here are more reasons to include a virtual tour in your online marketing: 
User

-friendly and Interactive

 
It allows potential buyers to access the property remotely at their own pace. With its easy navigation feature, your customer can "walk through" every room or space of the house with a simple click. 
Increase Customer Engagement

 
A well-built virtual tour keeps your customers engaged and increases the possibility of them visiting or recommending your website. Potential buyers spend more than 5 times more time on a website that features 3D imaging. 
Efficient

 and Time-Saving

 
Virtual tours eliminate the need to compromise your schedule to meet with potential buyers, keep your customers well-informed about the property's features without the effort of travelling back and forth, cut travel costs, and positively influence their purchase decision. The property remains open for viewing at any time and from anywhere your customers want it. 
Higher Search Engine Ranking

 
Increased clicks, higher user engagement, and longer site visit duration all lead to higher search engine ranking. The more search engines see how informative your content is & which your customers enjoy, the more they give you credit and elevate your query rankings among your competitors. 
The Different Components of Virtual Tours
There are several types of innovative technology all aimed to be useful for both the realtor and the customer. Each of these virtual tour components have their own benefits and uses. You may employ one or a combination of these to achieve better customer satisfaction. 
This is a comprehensive digital presentation of a property that is fully interactive and completely immersive 3D experience. Matterport 360 virtual tour has the following options: self-guided walk-throughs, auto-play mode, and highlight-reel navigation. Self-guided walk-throughs allow the user to examine and navigate the whole property as if they are walking in it just by clicking. With auto-play mode, the user will be given a montage of high-precision photographs in a walking/flying-through fashion of various rooms and spaces of property. Highlight reel navigation offers easy access to the different portions of the property. It is found at the bottom of the tour and is labelled to guide the user to each section. 
This is a highly informative way of presenting the property in a comprehensive top-down view to outline the scale of each room, space and other features. It conveys the architectural plan of the rooms and their size, location of doors and windows, alleys and other open spaces, and approximate interior design.  
Virtual reality, on the other hand, is a whole new level of immersion and interactiveness. It is a simulated experience that aims to create a nearly genuine experience of the real world with the help of a VR Headset. It is made with the consideration of personalized visualization with an extreme level of detail.  
With all these in mind, start rerouting your real estate business model and consider hiring a professional to efficiently create your virtual tours. Smartview Media is the leading Australia-based 3D virtual tour provider that provides virtual reality and the latest in 3D modelling solutions using Matterport to showcase physical locations and products to online audiences.