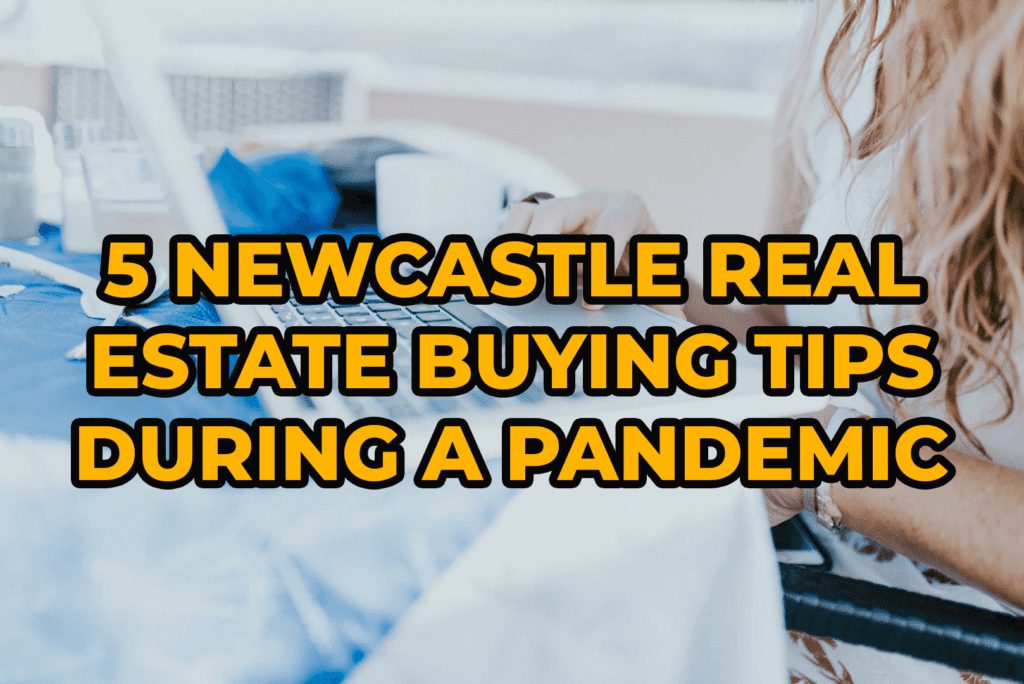 The health scare, travel restrictions, and lockdowns that the pandemic has brought are not only inconvenient and scary, but they have also changed the way we conduct our jobs, lives, and education. While some changes are good, the current situation still creates uncertainty in many things. But even with everything slowing down, now is actually the time to look into buying a property in Newcastle, especially if your finances allow it and you have a secure job.
Why? Well, that's because aside from a lot of competition around the price and availability of properties in the city, it would be a waste not to take the unique opportunity that the current economy offers. Because of the pandemic, the government support is more lenient and properties come at lower interest rates. This is why if you've been planning to invest in real estate for a while now, this is the perfect time to push through with it.
But of course, even with the advantages of the situation you still have to plan your steps to make sure you're actually making a wise investment. Do your research and take advantage of 3D virtual tours of the property listings to check out all the properties that you're interested in. You won't just enjoy the convenience of being able to tour the places virtually which will allow you to make a shortlist of the ones that you find fitting to your requirements. But you will also feel safer since you get to cut back on the sites you actually need to visit in person and the people you have to interact with.   Here are some more tips to help you go about that!
Take Advantage Of Low-Interest Rates
The Reserve Bank of Australia's cash rate is sitting at a record low of 0.25 percent. That's relatively low especially if you compare it before the pandemic hit. So nowadays, it is common to find home loan options that start with a two and get down to as little as 2.29 percent. And if you can secure a fixed home loan with a low interest rate like that, then that's much better. Don't let that slip away if you are ready to buy anyway and you have saved up and prepared deposit money for when you find the perfect property. You may not get a chance like this again because it's not everyday that interest rates go that low.
Look Into The Governments First Home Loan Deposit Scheme For First Time Buyers
Not only that Australia is actually handling the virus situation well, but the government is also making an effort to support its citizen. One way they are doing that is by offering a First Home Deposit Scheme which makes it possible for first-time homebuyers to make a purchase with as little as five percent deposit.
Those who already own property would know that under normal circumstances, there's no way you'd get a property with a deposit that low. But since the pandemic has affected a lot of people's source of income and finances, the Australian government has acknowledged this challenge and worked out a way to help people out a bit more. So if you can, it's best to take advantage of this opportunity while it's available.
There Are Other Forms Of Government Assistance
Aside from the First Home Deposit Scheme, each state or territory government offers similar assistance to its constituents to help people be able to own a home.
You may be able to afford a property around the area of your choice if you do your research well. That's why you should look into your First Home Owners Grant Eligibility in the area that you're eyeing. Depending on which state you live in, the grants range from $7,000 to $26,000 and are usually paid at the time of settlement. Take Victoria for example. Apparently, you can get a $10,000 First Home Owners Grant there provided that you qualify. You need to fully understand this in order to determine a realistic plan for your savings.
3D Virtual Tours
Aside from the fact that virtual tour is a brilliant solution amidst travel restriction and physical distancing as a consequence of the current global health crisis, real estate Matterport 3D virtual tours is simply a technology that is bringing wonders in the industry which both the realtor and the buyer could agree with. Here are some of the benefits of virtual tours and they might also be the reason why it is here to stay:
 Time-saving—No more waiting for an open house schedule or taking the whole day searching for your dream home, view different properties in different locations any time of the day.
 Convenience—Setting a meeting between the realtor and the buyer could require a few phone calls and rescheduling to compromise busy schedules. Add in the effort and cost of travelling to go back and forth to check multiple. 3D real estate virtual tours save you from all the hassle of house hunting and permit you to do an open house at the very comfort of your home.
 Interactive—With the 3D and 360° view of the whole property, this technology can offer so much more than just viewing a photograph of the property and a unique experience where the buyer can "walk through" the house mirroring the actual open house.
Though it can never replace the engaging experience of having your realtor with you in an actual open house, virtual tours are an innovative alternative, especially, at this crucial time. Moreover, even without the physical restrictions, the real estate industry can greatly benefit from VR technology by making each transaction more efficient, provide more information to the buyers, and help buyers with their purchase decision with an accessible but wide range of selections.
Negotiate An Arrangement That Works For The Both Of You
If the government itself is making changes and adjustments to help people out during these uncertain times, sellers would be most likely willing to do the same. Otherwise, it would be even more difficult to sell their property which will delay their own move to their next one as well. So now is a good time to negotiate an arrangement that works both for you, the buyer, and the seller. Talk to your agent to help you especially when it comes to the price or settlement terms.
We can all attest to how the COVID-19 pandemic is a major setback to society. Human beings are just meant to be social but given the threat of the virus, most if not all person-to-person interactions are put on hold indefinitely. Mandatory lockdowns, social distancing, work-from-home setups, and virtual meetings have replaced our normal lives. But once again, proving that our species can withstand the test of time, new technology and new industries have emerged amidst this pandemic. In your search for a suitable property to buy here in Newcastle, you may find that there's a couple that you can choose from. You may even start having a hard time choosing. But making sure you do your research and taking virtual tours of your prospective properties when possible will help you find the one for you.