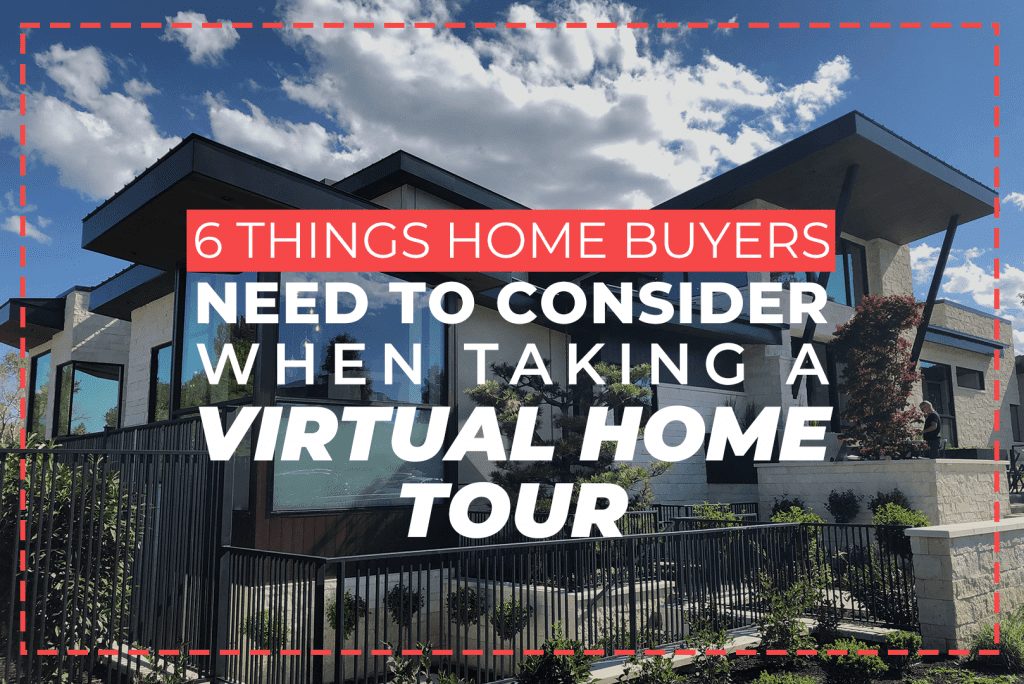 The restrictions that the ongoing pandemic has caused has not just halted a lot of travel plans. It has also affected a lot of businesses like real estate that requires human interaction at every turn. But pandemic or not, virtual tours just make sense in this business especially if it's for the initial viewing.
For the most part, implementing this technology is actually advantageous for both parties because it's very cost-effective.
As helpful and alluring as virtual tours are, buying a house is a complex process that needs multifaceted evaluation. Virtual tours help market a property and showcase it in its best light. But if you're a buyer, you'll need more in order to make a decision.
So while it's good to take advantage of this technology, there are things that you should keep in mind while taking a virtual tour.
The Senses
Yes, virtual house tours can get you pretty up close to every room. But there's no amount of zooming in that can get you how the house smells, how noisy it can get at a different time of the day or if it gets an adequate amount of sunlight during the day.
Different people want different things in a house they want to live in. So, let's say the tour made you want to visit the property, make sure you take note of those kinds of things. Don't get swept up by what you saw on the virtual tour alone. Stay focused and keep your requirements in mind.
Personality
Virtual tours also provide a 3D floor plan of the space to help clients have a better understanding of the flow and general layout of the house. It is practically the personality of the home. You would want to look into that as well aside from scrolling through every room and enjoying the quaint experience of this amazing technology. At the end of the day, scale, ceiling height, room size, and how it all comes together is what gives you a clear perspective of the entire space. It allows you to really visualize if the houses' personality fits with yours.
Tiny But Important Details
You have to keep in mind that virtual tour or not, no agent will voluntarily show you every small defects, cracks, or watermark on the ceiling. Obviously, that would be because it may deter house buyers from purchasing the house. So, when you're in the middle of a virtual house tour it would be up to you to be vigilant and check for those wear and tear issues. This way you can find out and decide if those issues would require minor or major renovation and if it's worth buying the property considering its current condition.
See The Surrounding
You might be purchasing a house but you need to think about the surroundings of that house as well. Once you're done scrutinizing every corner of that property during the virtual tour, it pays to make time and check the neighborhood too. You don't want to move into one that seems unsafe or chaotic or in an inconvenient location. If you end up really interested in the property, you'd be wise to check the surroundings at different times of the day. Or if possible, see if you can do multiple days to determine if the neighbourhood is right for you before you seal the deal.
Information About The Property
It's easy to feel complacent when viewing virtual tours. Because you feel like you're able to see the property as if you're there, people tend to settle with that. However, meeting in person is still important. Face-to-face interaction build rapport which also helps you get inside information on the house and seller that can be very useful when negotiating. So, do not forgo an open house altogether or a meetup with your agent, especially when you're interested in a particular property.
Inspection
Virtual house tours allow you to see the layout, the size, and the overall design of the house to see if it fits your preference. But you shouldn't stop there. If you did like the house through the tour, schedule a visit, and do an inspection with the help of a professional. This inspection is to see if the condition of the integral parts of the house like the roof, heating and cooling system, mechanicals and others, are good & match the 3D Tour. If everything works fine, then great. But do not skip this part if you don't want to be sorry later on.