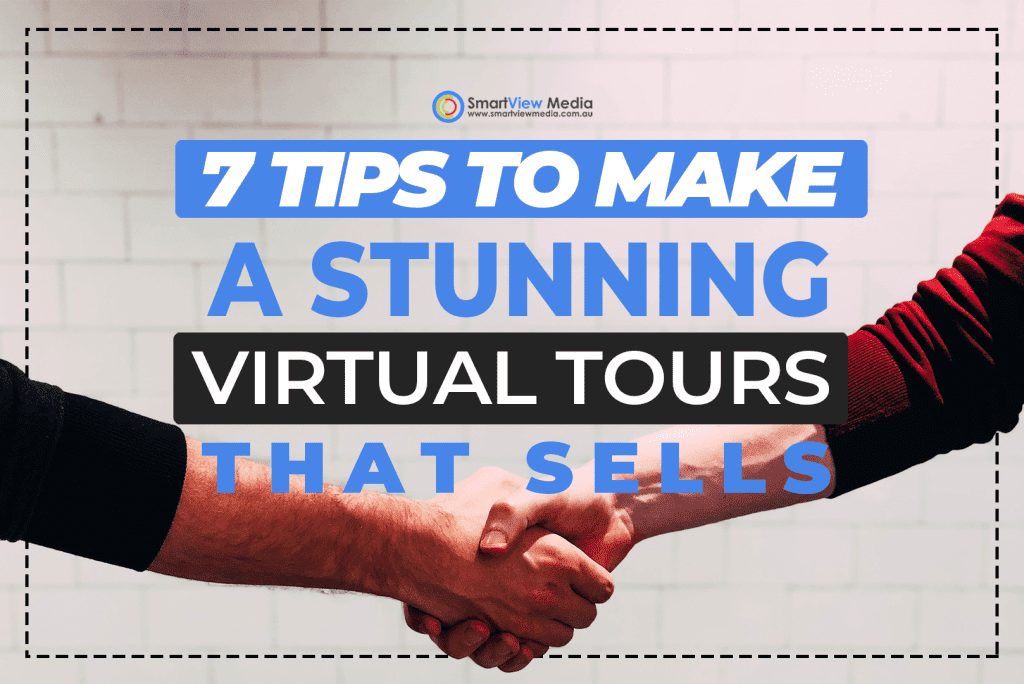 The pandemic isn't the only reason why 3D virtual house tours are being utilized more these days. It is also because they're extremely convenient for both the agent and potential clients. Aside from that, it's been proven that implementing them generates more interest online which sell properties faster.
However, that's only true if it's done right. Otherwise, both the tour and the property will remain sitting on the market. It's vital that you actually execute this marketing technique properly to ensure it's working in your favour. An agent that is aware and knows how to use the latest technology and marketing techniques will always be one step ahead in the market and sell properties faster.
So here are some tips to make a virtual tour that sells.
Choose Locations That Represent The Tour Best
Yes, it's supposed to be a tour of the entire house. But even in an open house, agents usually highlight the rooms that look best. Apply the same principle for the virtual tour. It would be best to choose rooms that look amazing and well-lit. Those usually make people feel fonder of the entire place.
What happens when clients remember the tour in a good way? They become more likely to turn into a successful sale! Look at it this way, if you're the one looking to buy a house which one would you want to reach out to and visit the place? The one with a tour that looked dull and dingy or the one that made you feel like you'd enjoy a cup of coffee by the kitchen counter every morning?
Make Sure The Place Is Spotless
People may not be able to touch surfaces and get really close but you'd be surprised how a professional camera can capture everything. Everything as in even the dust on windowsills and stains on the curtains. So clean the entire place and arrange it in a way you'd actually want to see a house you'd like to buy.
Make It Feel Homey
Now, the thing with staging a home for a virtual tour is good and all. But sometimes people do it too much and make the place look too sterile. You don't want that because it will give off a cold ambience.
Decorate the place. Use candles or flowers or blankets on the sofa like you would if you lived in the house. It helps potential buyers visualize themselves actually living in the home.
Include Shots Of The Surrounding
When people are looking for a property to potentially live in, they consider the community too. They will want to see if the area they would be working/studying/walking around fits their lifestyle and needs.  People would appreciate shots of the outside of the property and the entrance. To help people find the place and know the nearby establishments, it would be great to include shots of the door opening or walk-in from the outside to the inside.
Vary Your Photos
What's the point of offering 3d virtual tour of a property if all there is room shot after room shot of every area? Take different angles, different zoom areas, and choose the best one among them to include in your virtual tour as additional information tags. You don't have to limit it to one shot per room too. You can do more for areas you want to be highlighted and just stick to one or two for areas like standard-issue bedrooms.
Personalize The Tour
Since offering virtual tours is now an up-and-coming way to market properties, more and more agencies are going to do it too. Which means more competition. So making your virtual tour stand out is important. One good way to do that is to personalize your tour that fits your brand. A virtual house tour that looks like one interesting story will make people enjoy it more which will help them remember it more afterwards.
Don't Slack On Your Text
Don't make the mistake of neglecting the texts in your virtual tour just because the pictures are the focus. Texts complement a tour and can help make it more efficient for those using it if done right. They shouldn't be too small or too long or too boring otherwise they're going to cause annoyance.