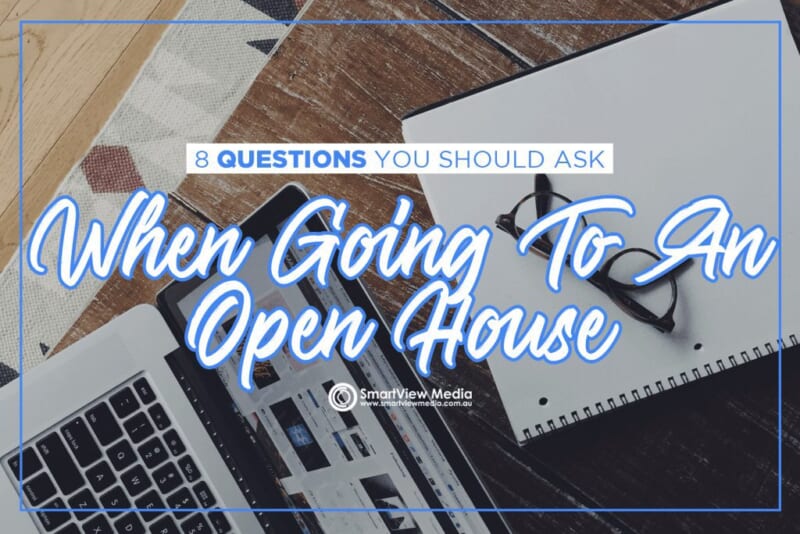 Ideally, you've already explored several 3D virtual house tours before your first in-person viewing and have narrowed down your choices to a few you're really interested in.
So when it's finally time to attend an open house, you must seize the moment and ask questions that enable you to make a well-informed decision. It's no longer just about the aesthetics of the house but determining if this property is actually suitable for you to live in. And to help you with that, here are some crucial questions you should ask your real estate agent during an open house.
1.  How Many Offers Have Been Made?
If you want to know if the property might sell quickly or not, you need to find out if other people have made an offer already. The number of offers a property receives or the lack thereof cues you in on how popular among buyers the place is. On that note, sometimes, real estate agents actually wait for more offers in hopes of bumping up the price of the home. This information will help you decide on whether you too should place your own offer or maybe dodge a bidding war that may cost you more than you're willing to spend.
2.  Why Are The Sellers Moving?
There are a number of reasons why people move. So, it's definitely not unusual that a seemingly nice house has been put up for sale. However, you should be wary of reasons that concern the condition of the house or the neighbourhood. You don't want to spend money on a property that may potentially cause problems and more money later on. Of course, brokers wouldn't tell you something like that upfront as it obviously discourages a client from buying. But you can easily tell when someone is making up excuses, so better pay attention to how they answer this question.
3.  Has The Real Estate Listing Been Sitting For Long?
When you're deciding on if you should make an offer on a property, you should consider the possibility of it being snatched by other buyers. Especially if you really like the place. It could be because you took too long to think and make an offer.
On the other hand, it may also be okay to wait because the property isn't as popular to other buyers. Although you're interested, waiting may yield a discount or at least allow you to raise more funds.
You'll know which route to take if you know how long the property has already been on the market. Because if it's been on for a while, it may mean you don't have much competition. Moreover, if it's been on fairly recently and have been getting a ton of offers then you'll know to act quickly. Make sure to ask the agent and verify their claim with a listing service before making an offer.
4.  How Old Is The House? Has It Been Renovated?
Learning how & when the house was built and if it has been renovated before helps you gauge its general condition. Old houses may mean a lot of broken-down and faulty key features of the house. This is especially true if it has never been updated before. Be sure to check things like the roof, piping or electrical wiring because otherwise, you may end up spending a lot more than you expected on renovations than you planned. Naturally, this is what you can't see in a 3D virtual tour so it's your chance to get a closer look at everything.
5.  How Much Is The Typical Utility Bill Of The House?
When buying a house you plan on living in, you need to seriously consider the fact that utilities are part of the major expenses. And that's on top of the selling price of the house. Are you really willing to spend a ridiculous amount of money on utilities alone? Or can you even afford it in your current financial situation? So it's important to know at least the ballpark of what the utilities cost. Ask your agent if he or she knows or can find out about it for you.
6.  Is The Seller Keen To Sell Right Away?
The seller's eagerness to sell the house will determine how quickly the transaction may move. You see, sellers who are in a rush to offload the house may be more willing to adjust their asking price. However, those who aren't in an urgent need to sell may not be as flexible.
7.  What Are The Neighbours Like? Have There Ever Been Any Issues?
Unless you plan on never going out of the house and relying on deliveries and online services for all you need, the neighbourhood of the property is an important consideration too. You want to make sure that the area is safe, comfortable, and near necessary establishments like the hospital, supermarket, school, etc.
Even if the actual house is a real catch, it would still be a dilemma if the neighbourhood ended up being unsafe, unruly or simply inconvenient for your lifestyle and needs. You can ask your broker if there have been any issues about the neighbourhood and see how they respond to the question. Check online for possible reviews about the area.
8.  Are There Other Properties You Can Visit?
If you like the area you're looking at but not the house particularly, you can ask the agent if there are other properties nearby that you can check out. Chances are, you'll find one a better property or at least get helpful information this way. Real estate agents usually handle more than one property in the same location so it's always worth the shot asking.