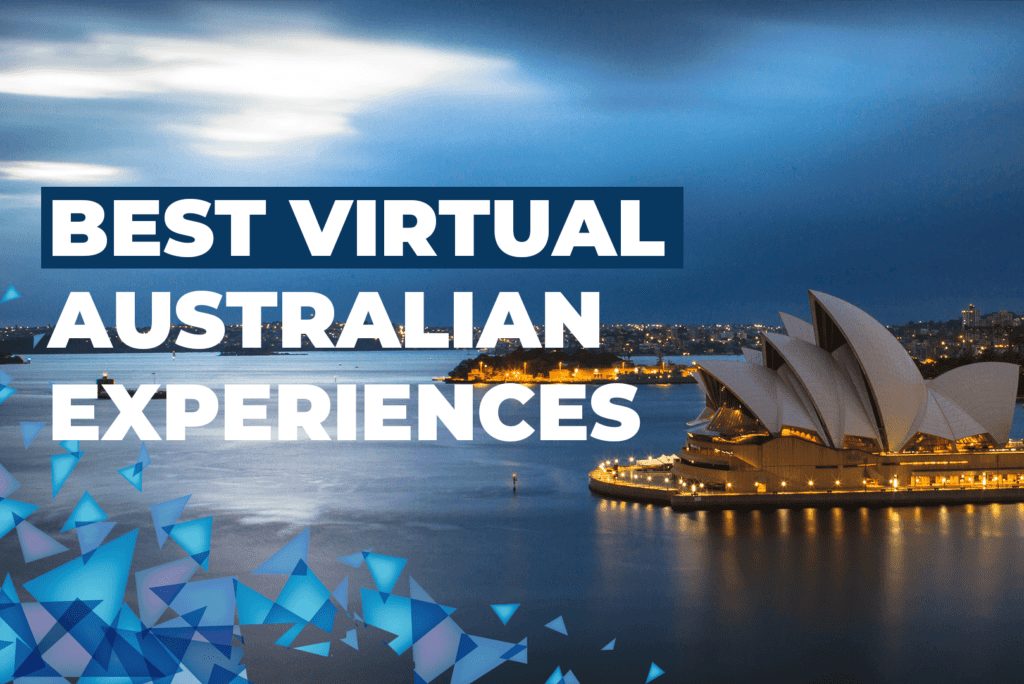 Since the coronavirus is very much still happening, although Australia seems to be handling it fairly well, travelling is still a bit of a hassle because of the restrictions. Good thing virtual tours are now widely used and available for people to enjoy the world even in the comfort and seclusion of their homes. Australia, for one, is a great country to explore. So while you're still stuck at your house and can't plan a real getaway, sit back and take these virtual tours for now. It may as well be a great travel appetizer to dig.
Great Barrier Reef
If you're someone who loves the sea, an avid diver, or simply a nature lover, this is a virtual tour you should definitely take. As Australia's largest and maybe the most famous coral reef in the world, the Great Barrier Reef is no doubt a sight to behold. But it may also be a good idea to enjoy its beauty through a virtual tour than to actually dive in it to see because according to National Geographic it has been heavily bleached causing 89% collapse of the Great Barrier Reef.
The Twelve Apostles
Gorgeous coast, magnificent rock stacks that rise from the ocean up to 45 meters high, and splendid limestone cliffs will welcome you in this famous national park. The Twelve Apostles which is located in the south of Australia can be viewed and marvelled at through this virtual tour.
Shark Cage Diving
Indulge the daredevil in you without actually risking anything with this virtual experience of shark cage diving with Australia's Great Whites. Sure it may not be as scary as doing it for real, but as you watch these sharks make a beeline towards you, it can be enough to get your heartbeat up. Your hands may even sweat a little as you anticipate them virtually charging at you.
Uluru, Australia
Even without the lockdown, climbing Australia's most unique landscape may be possible because of the official ban placed by the management board of the Uluru-Kata Tjuta National Park. But it doesn't mean you can no longer enjoy it's serene beauty. You can feel like you've actually been there with this 360-degree story sphere with audio and visuals included.
Get a taste of this spectacular and soothing adventure that is Hancock Gorge and Kermits Pool. You don't even have to go through the challenging trail, because with this tour, you can enjoy the view while sitting prettily at home and sipping coffee.
Umoona Opal Mine & Museum, Australia
It may be more inspiring to visit the rustic underground dugout and see all the artifacts and historic equipment, but for a tour that allows you to see all of it like you're there, it's pretty great. Once the travel restrictions have eased up, then maybe you can visit one day and get a souvenir to remember it for years to come.
Aurora Australis In Tasmania
Northern Lights are famous and beautiful, but Southern Lights is just as pretty. Not to mention you can see them all year round unlike its Northern counterpart that can only be seen from late August to early April. This 360 panorama will show you Aurora Australis' flickering shades of green, blue, purple, and red. So go ahead, enjoy, and maybe consider visiting in person to experience it for real.
Melbourne Museum
For those who enjoy visiting museums, the Melbourne Museum offers six virtual exhibitions that you can learn and have fun from. You can choose from the 'First Peoples' exhibition that tells the story of Victoria to 'Dinosaur Walk' which has Australia's prehistoric past. Or you can also just see all of them, besides, the beauty of virtual museum tours is that you won't have to deal with crowd and time constraints.
Even if you don't travel much, you probably know the Sydney Opera House as Australia's most famous landmark. The opera house along with Google Cultural Institute launched 50 online exhibits that anyone can experience and enjoy anywhere as long as they have access to a computer and internet. This 360-degree tour will allow you to explore the mesmerizing quarters of the iconic landmark.
There are more virtual tours that you can enjoy related to Australia, but these nine are some good ones to start with. You can also find virtual tours from other countries or places that you find interesting or are curious about. Travelling these days may be difficult but technology made it possible to explore even far away places without actually going there physically. Take advantage of what it has to offer and feel free to be lost because on these tours you won't have to worry about finding your way back home.