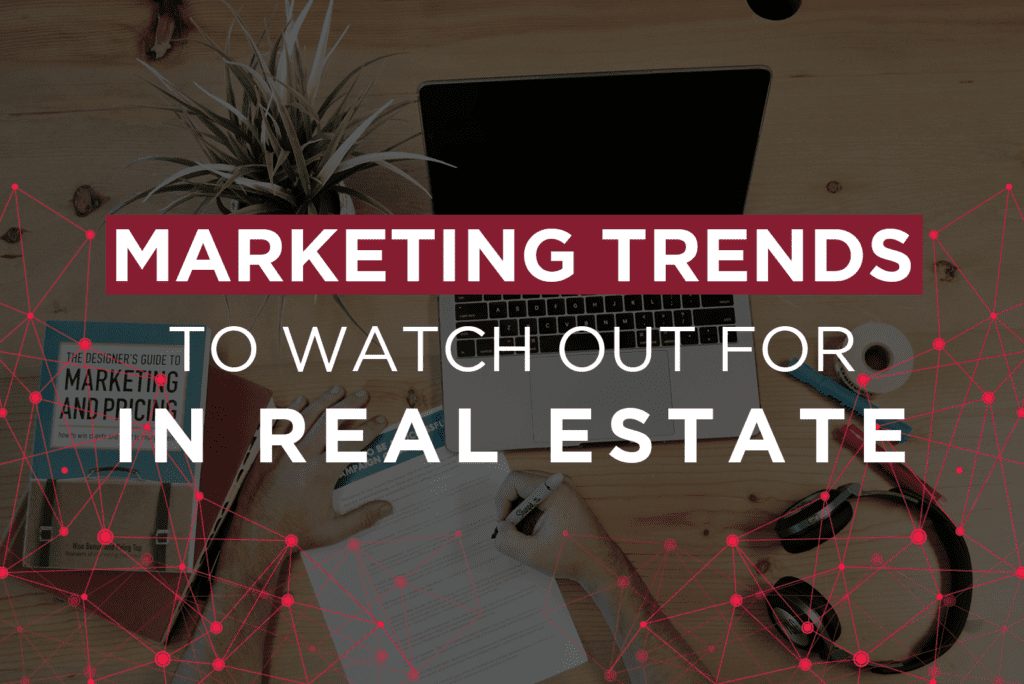 Marketing trends are always evolving and advancing, which is why it's a must that you stay updated with the latest trends in the industry if you're a real estate professional. Otherwise, selling properties may just become twice harder even with lockdowns and all the other restrictions that come with a pandemic are lifted. Stay in the know and get yourself ready with these real estate marketing trends on the way!
Digital First
Pandemic aside, more and more prospective buyers are physically further than they were before. Some of them are choosing to live in the suburbs and other far-reaching areas, while the need for offices lessens as well because of growing remote work and work-from-home job opportunities.
So real estate agents are starting to embrace the move of a lot of businesses nowadays, not just real estate, which is going digital. Building and strengthening their digital channels to generate leads and conversations will be a norm starting this year.
While this doesn't mean face-to-face meetings and open houses will be abandoned entirely, video calls and showings would be largely integrated from now on.
Boosting Social Media Presence
Facebook, Instagram, YouTube, Twitter, and more social media platforms are now more than a marketing trend. They're actually a necessity for businesses nowadays because people are online a lot and consume online content all the time. People rely on the internet and their phones and other gadgets heavier than most people think which is why this should come as a surprise.
As a result, commercial and residential real estate companies are working on the social media presence. You go where your target audience is, right? You either follow suit or get left behind.
Nowadays, virtual reality technology has served as the front runner of many industries. VR headsets are hot in the market. And if you haven't incorporated 3D virtual tours into your business model, you are being left behind.
According to Planet Home Study, 75% of buyers agree that a virtual home tour is a major deciding factor in whether they would buy a property or not. Customers find real estate virtual tours as useful and maximize the ability to research and compare property even before reaching out to a realtor.
The use of virtual tours in the real estate industry has become more prominent as the years go by, especially, this year 2020. And it will most likely continue to do so as well as in the related industries like builders and property managing.
Aerial Photography And Videography
You know how home buyers enjoy 3D virtual tours of properties because it allows them to check a property out without actually going? There are clients that want a tour of the neighbourhood as well to see if they like the community and can see themselves fitting right in.
The real estate company's answer to that is aerial photography and videography! Just like virtual tours, aerial footage addresses that homebuyer concern in a convenient way. They now get to see the surroundings of the property they're interested in without having to take the time and effort to drive around the area. This trend will most likely become a norm from this year onwards because it doesn't just make things easier for both the realtor and the customer, but it also an effective marketing tool.
Community Building
All industries have experienced a nosedive in terms of spending when the pandemic hit the globe. This is why real estate agencies are now focusing on community building like hosting webinars related to life at home or health and wellness in general.
This move works great because as they step away from direct marketing, they're effectively building rapport with consumers and homeowners which always works wonders in boosting one's brand. Aside from that, once things have calmed down and the industry, as well as consumers, are back on their feet, people will naturally lean towards you because of all the community building that you did. Previous clients and new clients will be more likely to seek you out for their real estate needs since they already have known you, liked you, and trust you.
Helping In Charity And Causes
The general public is now more proactive in looking into a company's values and contribution to society before supporting it. If you've noticed, people will actually boycott a brand if they find something sketchy about it.
So in line with that, if a brand supports the same charities and causes that mean a lot to them or are currently essential like food banks or hospitals, they would also be more inclined to support you. Private individuals are taking action and doing what they can to help, therefore they naturally would prefer to work with companies or, in this case, real estate agencies that give back to society too. While competency and reliability is still something people would prioritize when looking for real estate agencies. Being involved with charities and/or causes would definitely be a major factor too.