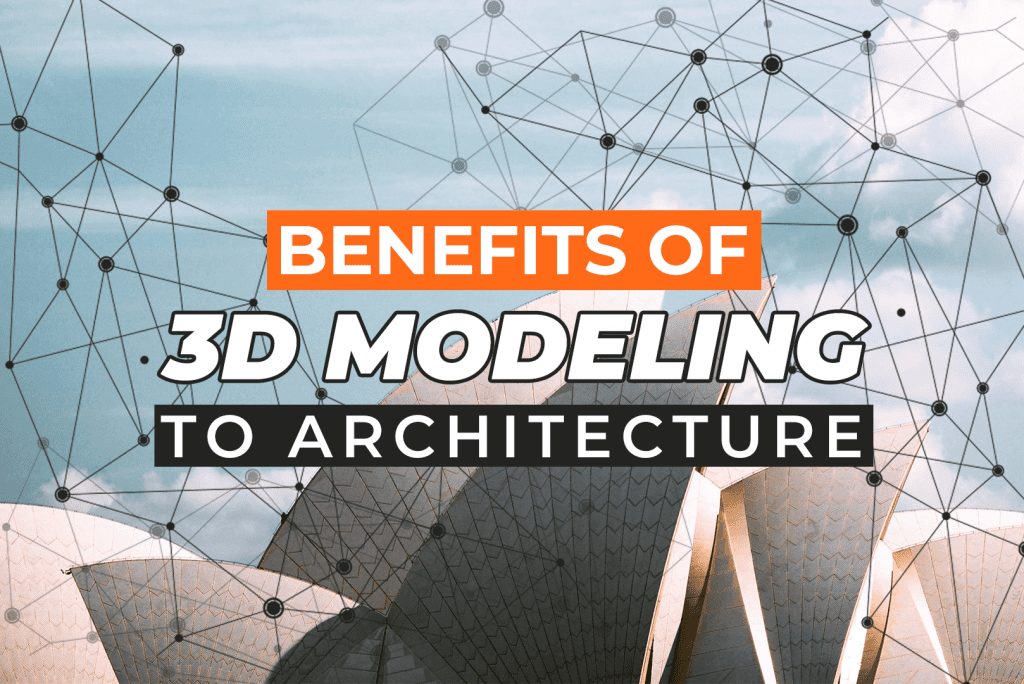 Real estate and architecture while separate industries are actually related in more ways than one. As one focuses more on sales, the other is more on design. But both professions have standard knowledge in building materials and structures, history, with finely honed visual awareness. The latter may be on the advanced side but the same attention to detail in buildings is necessary for both fields.
So, it's no surprise that both industries implement and benefit from 3D modelling. But we are going to focus on how 3D modelling has changed the world of architecture design presentations.
You see, before property hunters can explore and enjoy 3D virtual tours of a house they see on a listing, the professionals behind the scenes have to start by 3D modelling the dream home. Imagine planning multi-dimensional layouts in your head and then trying to materialize them on paper to see how it actually looks. It may sound simple but it's really not, technology has assisted with architectural presentations in such a positive & transformative way.
It's Convenient
3D modelling makes it easier and faster to deduce the scores of horizontal, vertical, and diagonal lines of the 2D sketches as well as get a one-shot photo of the architectural services. It also makes checking for the practicality of new plans and making small changes to existing ones a lot less of a hassle. This results in a vivid design that clients can take off the plan virtual tours of to visualize their construction projects.
Increases Chances Of Approval
Put yourself in a client's shoes or a project manager of a construction business. If you're being shown a 2D drawing of a property on one hand and then a 3D model on the other, which one will you choose? The natural answer would probably lean toward the 3D model as the images are more vivid and realistic which helps you feel more attached to it. The easier it is to see what the project is going to look like once finished, the higher the chance you'd get a yes. People like seeing finished work & then feel compelled to give a go-ahead.
Re-Modeling And Correction Becomes Less Complicated
It can be more cost-efficient to remodel and correct 3D modelling than a building, maintaining, and staffing a model home. Just think about the material and labour costs as well as the time that usually comes with every minor or major change. Moreover, you get a more accurate output in the end from a 3D model because it's easier to get a full understanding of all the lines.
Impact On Project Execution
The construction industry likes to implement this technology because it has found that it improves the process and progress of each area. This is because with 3D modelling's clear design there's less rework, no interferences in the field, increased productivity, fewer requests for information, fewer change orders, less cost growth, and a decrease in time from the start of construction to facility turnover.
Therefore, this naturally results in the project being finished according to plan and at a low cost. Various research studies have documented the benefits of applying 3D/4D tools specifically to the coordination of Mechanical, Electrical, Plumbing, and Fire Protection (MEP/FP) systems on complex projects.
It's Easier To Understand
2D is great too, but creating a 3D digital twin of it is just so much better, especially for the general public including potential clients. With 3D designs, it's almost effortless to understand how the whole thing comes into place. It's even fun to experience the virtual reality that it can create.
Accurate Measurements
As mentioned, 3D modelling can deduce scores of all lines accurately with no errors. As a result, you get a model that shows the relative size of the space in relation to other objects within the total layout. So, people viewing it can really calculate and make adjustments to see if the layout actually works in real life.
Interior Designers Benefit From This Too
Back in the day, explaining a vision to a client wouldn't have been a challenge for interior designers. But nowadays, it's become more of a show-and-tell. They only need to use 3D modelling to bring that vision to life and then show it to the client. No more trying to paint a picture in their heads, because their dream office or room is right in front of them to see and admire.